National Youth Alliance ,President Rahul Pande along with supporters staged protest against bollywood hypocrisy towards the movie " Kashmir files" at laxminagar square,Nagpur.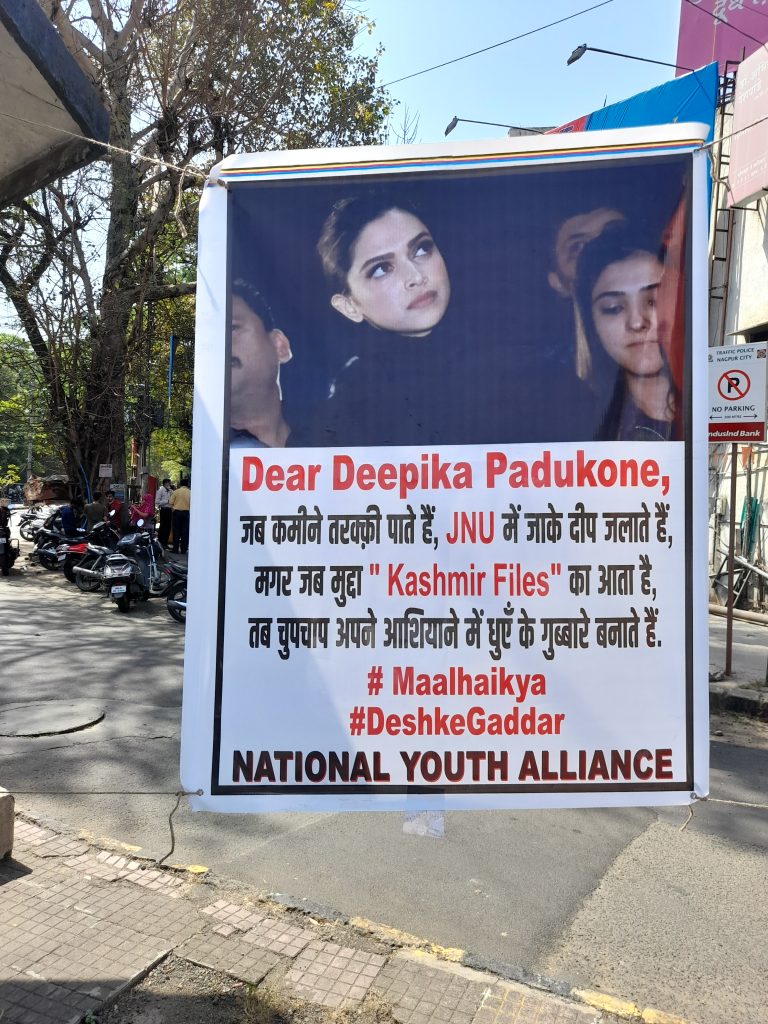 NYA also pulled up Actress Deepika Padukone & others for not posting anything about "Kashmir files".
The supporters also taunted the actress about her alleged drug links.
Rahul Pande,president – NYA said, It is crystal clear that these bollywood biggies who went to JNU campus against CAA & NRC bill are absolute hypocrites .
They should be ashamed of their activities & must come forward to support the movie.
The supporters also raised slogans "Hindustan Zindabad, Deepika padukone Murdabad ,Bollywood Murdabad, we wont let 19th January 1990 (Kashmiri hindu's exodus ) repeat again ever.
Karyakarta's , umesh Yadav, R mishra, Suresh K, priyanka chaturvedi,Tina Singh & others were also present during the protest.