Midnight cravings are your toughest adversaries if you are trying to stick to a fitness schedule. They have the power to stop your growth completely. Bollywood stars get these late-night cravings just like everyone else. However, they each have a unique strategy for conflict resolution. While some people choose to go to sleep before the cravings appear, others choose to replace it with a filling dinner that will keep them satisfied for longer. However, Mrunal Thakur's cure for midnight hunger has taken the internet by storm.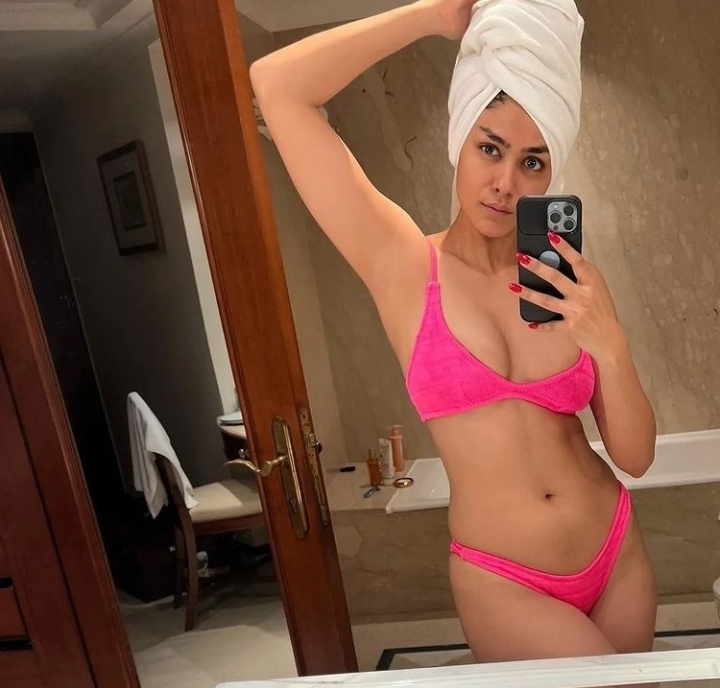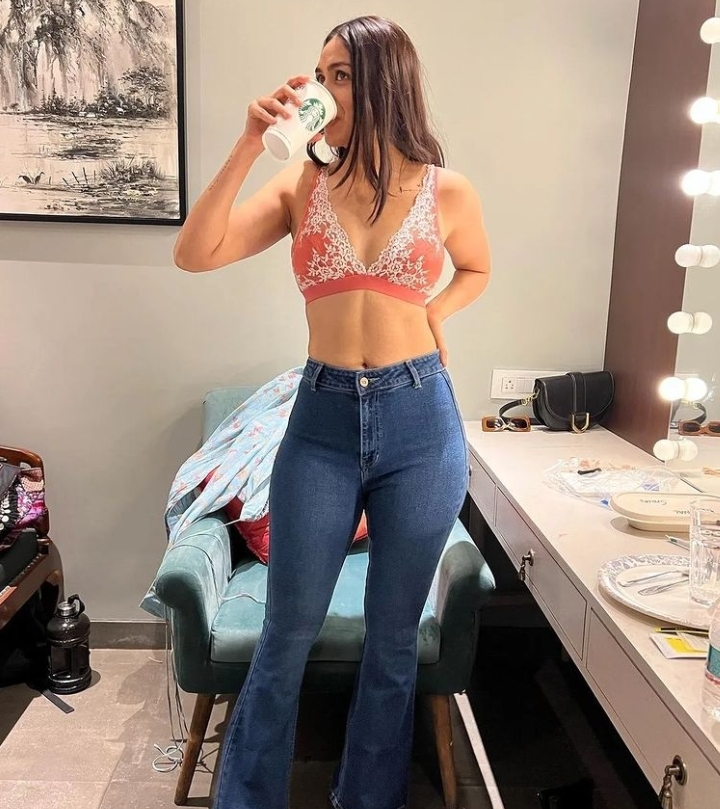 Recently, the Jersey actress took to her official Instagram account and dropped a series of pictures revealing what she does when she faces midnight cravings – view her drop-dead gorgeous clicks. "How to curb midnight cravings?" Mrunal wrote in the caption and right below she mentioned an easy process which read, "Unlock your phone> photos > view post workout photos > go to bed > Good night."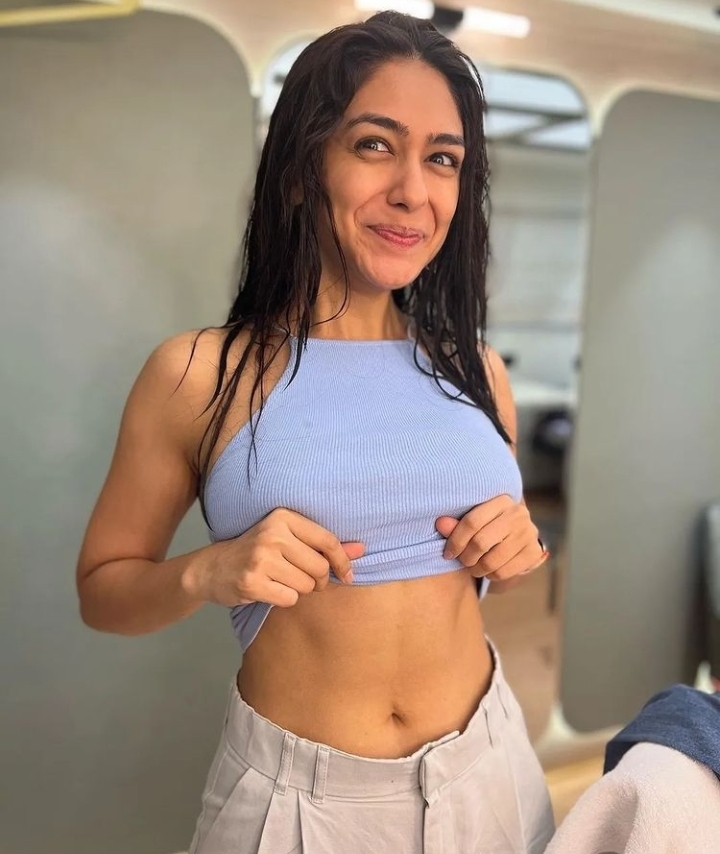 In some of the snaps, the actress is seen flaunting her toned and ripped body. In other clicks, Mrunal can be seen taking a mirror selfie as she poses in a pink bikini. In one of the pictures, the actress can be seen posing in a blue tank top in what looks like her vanity.