Iknoor Singh will lead Vidarbha's 15-member squad in the U-16 Vijay Merchant Trophy (3-days) to be played in Cuttack from December 1 to 21, 2022. VCA's junior selection committee, headed by P. Vivek, which met on Wednesday also named five stand byes.
Team: Iknoor Singh (captain), Adhyan Rauthan (vice-captain), Tushar Kadu, Krishna Tiwari, Adi Bajaj, Sridhar Sharma, Anand Tale, Arnav Sinha, Submitta, Gawai, Sarthak Dhabadgaonkar, Parth Khure, Ayush Kumar, Sangram Rathod, Vedant Kuraria and Parth Borgaonkar.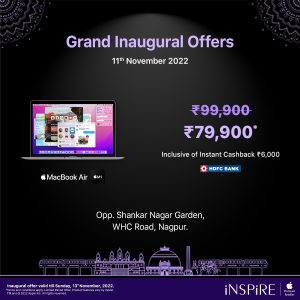 Stand-byes: Amey Gotefode, Saras Nerkar, Aditya Bhargava, Prathmesh Kumbhare and Vivek Bishnoi.
Coach: Amit Pagnis, Asst Coach: Azher Sheikh/ Sandip Singh, Manager: Rahul Chikhalkar and Trainer: Devendra Tibole