Sanjeev Sanyal is the principal economic advisor to the Government of India. He will be addressing the people of Nagpur, on Sunday, March 12 at Chitnavis Centre, Civil Lines at 5:45 pm. The event is organised by a city-based youth platform, 'Manthan' which organises lectures of national interest every month in the city.
Sanjeev Sanyal will be speaking and interacting on the topic, 'Revolutionaries The Other Story Of How India Won Its Freedom'.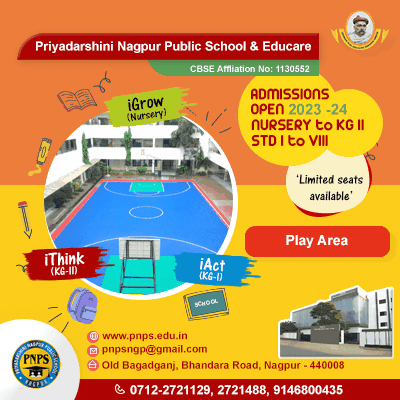 Sanjeev Sanyal is an internationally acclaimed economist and best-selling author, he spent two decades in the financial sector and was Global Strategist and Managing Director at Deutsche Bank till 2015. He was named 'Young Global Leader' by the World Economic Forum in 2010. He is also a well-known environmentalist and urban theorist.
Sanjeev Sanyal is one of the many speakers invited by Manthan to speak in Nagpur. Earlier speakers like R Balasubramaniam, Adv J Sai Deepak, Sandeep Singh, Monika Arora, Padma Shri Meenakshi Jain, Guru Prakash Paswan, Sri M, Nitin Gokhale, Vikram Sampath, Dr. Anand Ranganathan, Padma Shree K K Muhammad, and others had been invited by Manthan to speak on various topics.
Organisers have requested the people to occupy their seats 15 mins prior to the event and have also urged youngsters to attend the event. Interested can register on the website of Manthan: manthanlive.com for entry at the event.