The whole city is ready to celebrate the Vijayadashami festival symbolizing the victory of good over the evil. For which effigies of Ravana are being made in Nagpur. Like every year this year also 11 giant effigies of Ravana are been prepared. Apart from these, effigies of Kumbhakarna and Meghnad have also been made. According to the information, their orders come two to three months in advance. Only the Binwar family does this work in the city. They effigies of Ravana are 10 feet to 60 feet high. All the parts of the body are made separately and are later compiled.
Bamboo, paper, wood, yarn, rope,  dyes, clay, etc. are used for its construction. Their price is decided according to the feet.
Picture Courtesy: Chandrakant Paddhane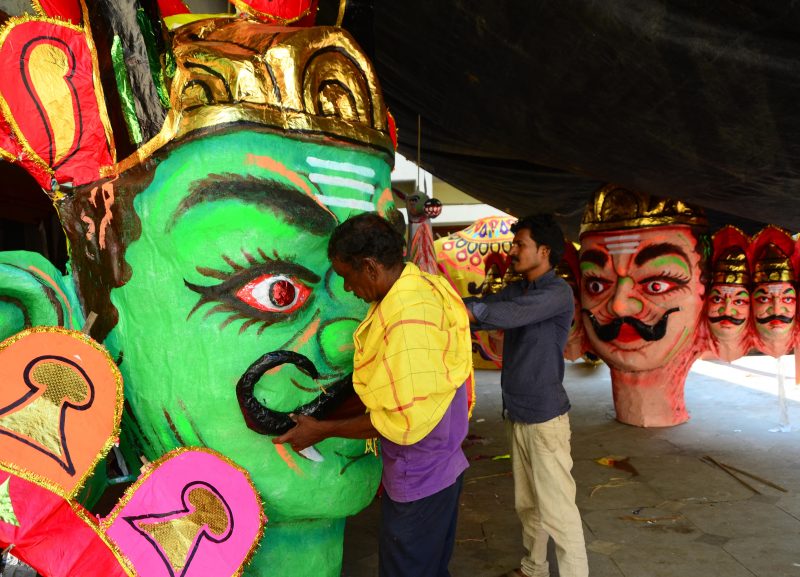 Let me tell you that there is a fight in this city of experienced personnel for this work, they do not get easily. New people have to learn everything from making bamboo structures to pasting paper. Like every year, the work of making effigies is going on at Sanatan Dharm Sabha Hall at Kadbi Chowk.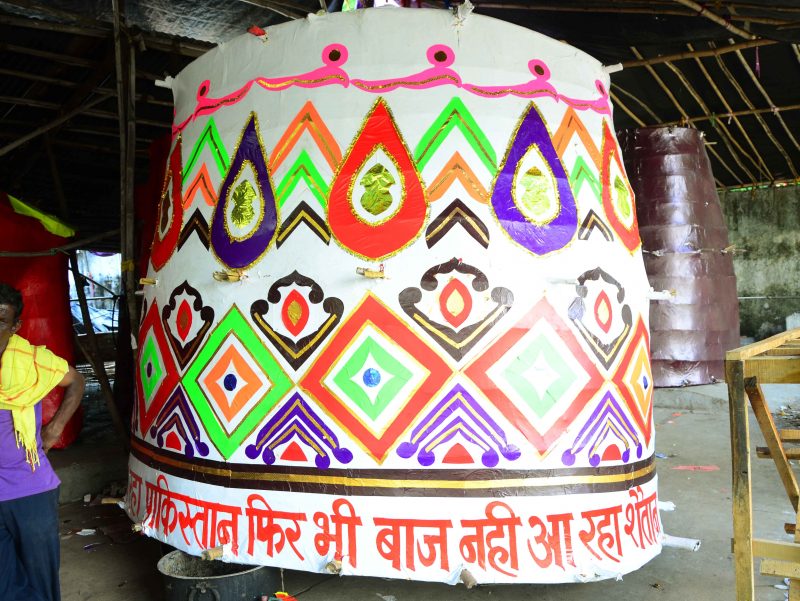 The tradition of making Ravana is historic. It started 41 years ago. Dhyan Singh Thakur, a professor of Kanpur came to Nagpur in 1949 after the partition of India-Pakistan. He saw that Dussehra, an important festival of Sanatan Dharma, is celebrated here, but Ravana is not burnt here. At that time Ravana combustion was only in Delhi and North India. Thakur conceptualized Ravana Dahan here. The Punjab Seva Samiti showed preparations for Ravan Dahan, but the biggest problem at that time was where to bring the effigy of Ravana.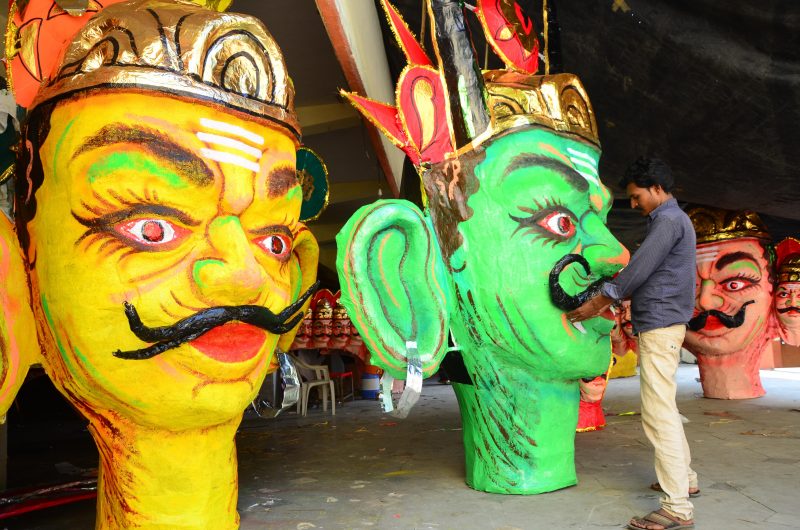 Later Hemraj Singh Binwar, who specializes in making artwork from paper and bamboo, was approached. He agreed to make an effigy of Ravana since then, the tradition of Ravana combustion has been going on in the city on Vijayadashami festival.
Get all the latest and current news Nagpur here. For an exclusive & live updates from the Nagpur, stay connected with THE LIVE NAGPUR.