Prof. B. S. Murty was felicitated, at VNIT on Saturday, for his appointment as Director, IIT Hyderabad. Prof Murty, a teacher by heart, an eminent scientist and a distinguished aluminus of VNIT (Former VRCE), has recently taken over the responsibility of Director of IIT, Hyderabad.
A gold medalist, he completed his B. E. in Metallurgical Engineering from VNIT in 1986. He has a number of national and international awards to his credit, some of which include the prestigious Shanti Swarup Bhatnagar Award, Young Metallurgist Award by the Ministry of Steel and Mines, Govt. of India, GD Birla Gold Medal of Indian Institute of Metals, JC Bose Fellowship Award and many more. He has also been awarded with an Honorary Doctorate of Deakin University, Melbourne, Australia. He has 20 patents to his credit.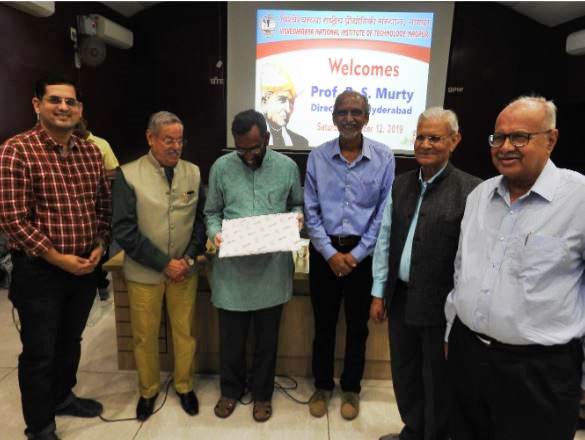 During his speech, Prof. Murty narrated his life as a student. He highlighted his journey from student to teacher. After completing his diploma in Metallurgy, he got admission to VRCE in 1983 for B. E. He used to spend his time in the library till 1030 pm, in reading books, finding answers to the questions that came to his mind. The efforts he put in made his studies during the Masters and Doctoral studies at IISC, Bangalore easy. He specifically acknowledged the role of his teachers at VNIT, Prof. Tupkari, Prof. Ramarao, Prof Pathak, Prof Paretkar and Prof. Peshwe, in shaping and molding him.
Prof Murty, is very popular amongst the students of not only IIT Kharagpur and IIT Madras, where he worked previously, but also the students of VNIT. He makes it a point to visit VNIT every year for a week and delivers the lectures, which are widely attended by the students and interacts with them.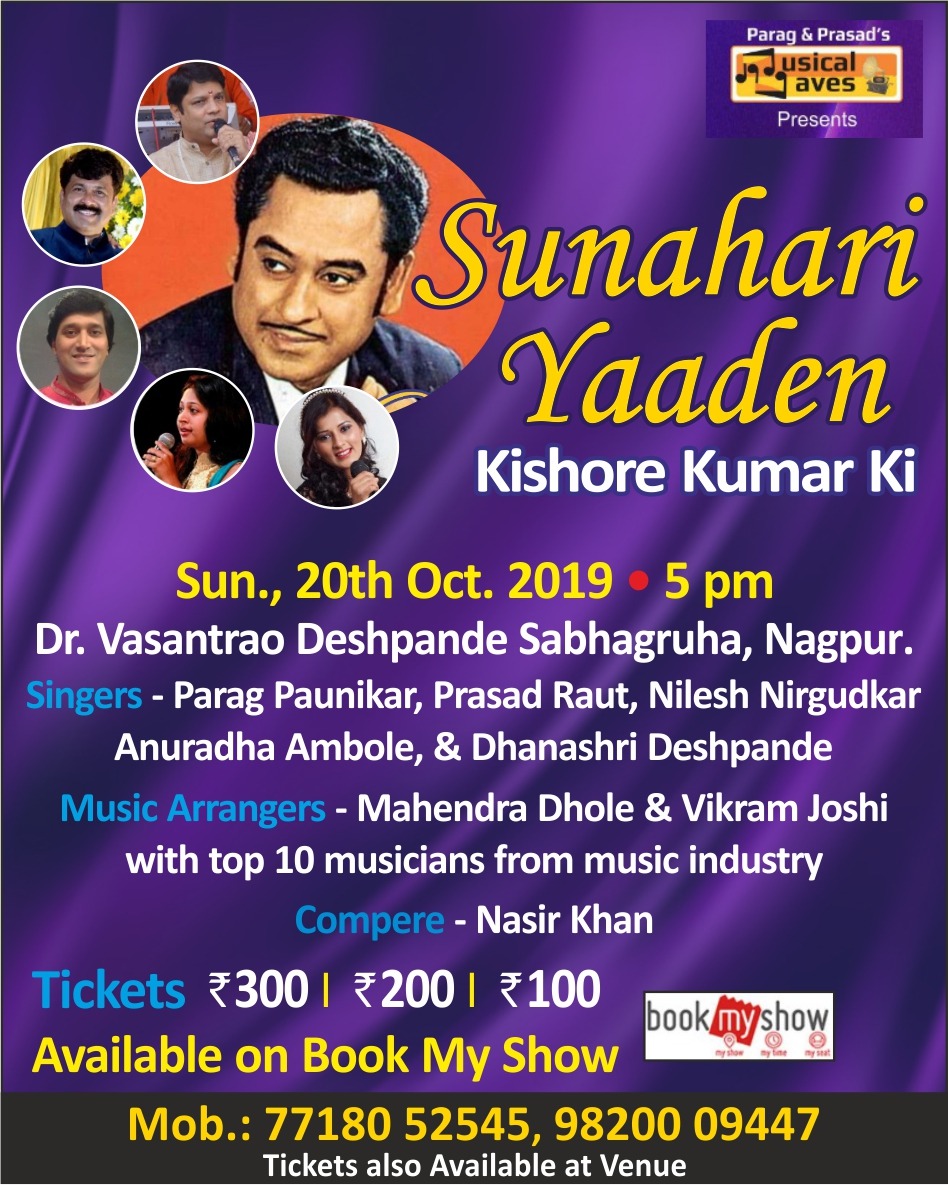 His felicitation was done at the hands of Vishram Jamdar, Chairman BoG, VNIT, Prof. P. M. Padole, Director VNIT. He was also felicitated by his batch mates from 1986, VNIT Alumni Association (VNITAA) and by The Indian Institute of Metals (Nagpur Chapter)
The event was attended by all the Heads of Department, Teachers, retired teachers, Deans, Associate Deans of VNIT, alumni of 1986 batch, office bearers of VNITAA and members of Indian Institute of Metals.