Pratham Education Foundation is an innovative learning organization created to improve the quality of education in India. Pratham is in Education sector since last 25 years, operating in 22 states and 7 countries. It started vocational skilling program in 2005. Pratham trains 25 thousand youths every year in 8 different trades across its 130 residential centre spread over 22 states. Pratham has grown in both scope and scale, with programs today reaching children and youth across the world. Now Pratham is also focusing on self employment and entrepreneurship development.
Pratham has come up with a new opportunity for women who wish to become an entrepreneur and start their own business. Pratham will identify, train, groom, give specialised training and provide financial support.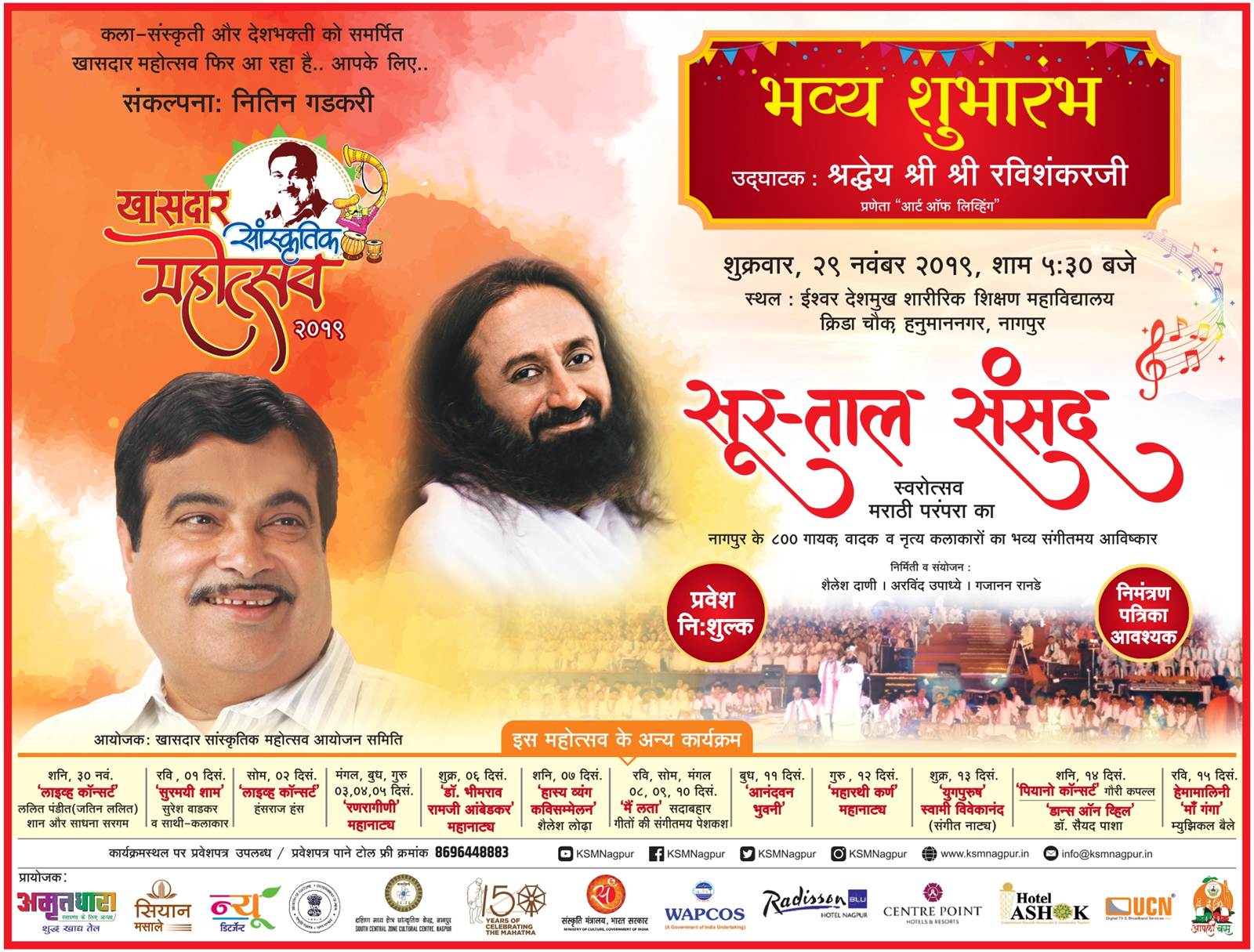 A food festival, 'AnnaParva'- Assal Marathmoli Mejwani, is one such initiative that will help us
identify the beneficiaries. Zunka to Tanbda Rassa,  Khawa poli to Satorya, Sandge to Ambolya and many more such dishes will be prepared and served there as a treat for everyone's taste buds.
Women from all walks of life can have their stalls of home-made food with their best recipes of
authentic Maharashtrian food. This is not just a food festival, this is a platform where women will showcase their talent and earn a sustainable livelihood out of it.
Pratham Education Foundation in collaboration with De'haat Foundation have introduced this
unique concept to the city of Nagpur. Mure Memorial hospital is supporting the event as venue
partners. MANCH is the organizing partner of this event and this festival will give everyone the real taste of Maharashtra from food to entertainment.
The right place to spend time with the family on the weekend of the 21st and 22nd Dec. It would be open to the public throughout the day from 11am to 10pm. We invite you all to enjoy and contribute to this unique cause.
Are you a homemaker? Do you wish to become something more? Do you enjoy cooking? Have you ever dreamt of having your own setup where you can earn and share your delicacies with everyone? This is your opportunity. And if you know someone who deserves this opportunity then you can be a mentor for that person.
Food is a part of our day to day life and it is not easy to keep it tasty and interesting every day still there are many women out there who have their own methods or tricks to make it special on day to day basis. For some it is the masalas, or a unique recipe or as they say some are really inborn cooks. 60% of women in our country from urban as well as rural India are homemakers. This percentage has not changed much through the years. Through this festival the select group of talented female cooks who want to start their own business in the food industry will be identified.
Pratham Education Foundation will give the required training, mentor them to create their project plan and documentation and link them with financial institute to receive loan 50 thousand to 5 Lakhs for their business.
A successful food festival will be the best platform to find and support women entrepreneurs who would create an impact of being financially independent by running a food business and in the long run would provide employment opportunities under them.
The organisers appeal the women in and around the city of Nagpur to register for this festival as an opportunity to build their own business and identity. They can book a stall for themselves at this festival. They can register before 5th Dec 2019.. For registration contact 9823212005, 7709725600, The Food Festival will be open to the public on 21st and 22nd Dec, from 11am to 10pm at Mure Lawns, Mure Hospital Campus, Opposite Eternity Mall, Sitabuldi, Nagpur.