Well known sports enthusiast and Marathoner, Mitesh Rambhia under the banner of Adventures and You and support of Saraswati Vidyalaya Alumni Association (SVAA), ran 74 Kms to mark the 74th Independence day of India as a fundraising event for the war-widows. The funds are being collected through crowd funding for the war-widows. Donation of Rs. 1,25,000/- was collected till 16/08/2020 evening.
He started his run at 4 am on the 15th of August, 2020 from his school Saraswati Vidyalaya, ran in  loops of 8.1 kms from Shankarnagar Square to Japanese Garden square.
Mitesh, a 49 years old Marathoner and an Ultra Runner has successfully completed a run from Mumbai to Nagpur in Dec 2017 to create awareness about Organ Donation. Rambhia also organises Central India's biggest Marathon, the Maha
Metro Nagpur Marathon and the Pachmarhi Monsoon Marathon (One of the most Picturesque Marathons of India) every year in addition to being an ambassador for numerous marathons across the country.
Mitesh along with SVAA has also supported and worked for numerous activities like supply of grocery to the needy, arrangement and distribution of food for migrant workers, arranged for sponsorship of food for 4 trains for Migrant Labour during this covid pandemic and carried out Distribution of Energy drinks and snacks for police personnel during total lock down.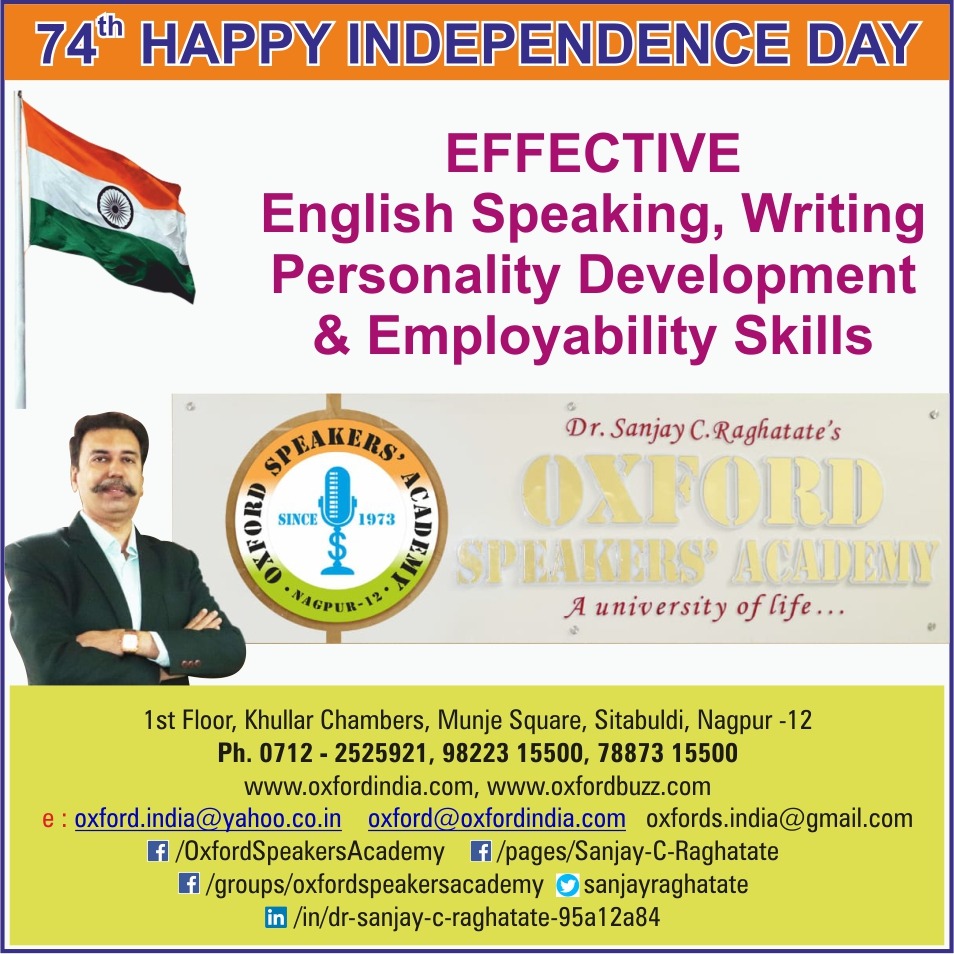 Rambhia said, deciding to do a 74kms run is one thing. Actually doing it is another thing altogether. Doing it single handedly is not possible at all. A lot of planning has gone into making it successful. His team of Adventures and You and SVAA handled all the back end support, his friends of runners who supported by joining him enroute and running for a couple of kilometers with him, encouragement by his group of friends played a very important role in achieving the target.
Mitesh is grateful to his team from Adventures And You, Smita Khare, Amit Deshmukh, his Coach Sunil Kapgate of Jai Athletics Club, his running buddies, SVAA and the management of Saraswati Vidyalaya for supporting him during the run.
The fund raising campaign is open and people can donate till August 20, 2020.
Donations can be made online through the following link: https://gocrowdera.com/DonateForWarWidows