Indian Railways has decided to run a special parcel train 'Kisan Rail' for farmers to ensure the fast transportation of agricultural products across the country. With the help of fast transportation by railway, farmers will get relief from the damage caused due to the late delivery of products.
The Kisan rail will run from Chhindwara to Kharagpur from October 28. It will connect the states of Maharashtra, Chhattisgarh, Bihar, and West Bengal.
The Kisan Special train will depart from Chhindwara at 05.10 am, arriving at Sausar at 06.24 am and departing at 06.54, Savner at 07.25 / 07.55, Itwari at 09.00 and leaving at 12.00 from Itwari for Kharagpur. Kisan Special Gondia-13.55, Rajnandgaon-15.40, Durg 16.30, Raipur-17.30, Bilaspur-19-50, Champa 21-00, Raigad 22-40, Jharsuguda-00.20, Raulkela-02.00, Chakradharpur-03.30 and Tatanagar at 05.00, Kharagpur at 07-30 am. Farmers/traders can load and unload their parcels at all these stations.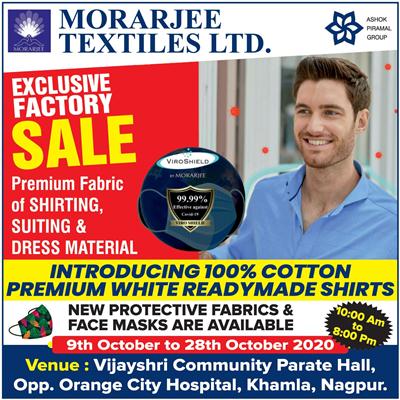 Itwari-Tatanagar COVID-19 parcel special train will remain canceled due to the operation of Kisan Special Train. Farmers/traders benefiting from this train can also avail 50% of the freight by using this new Kisan Special train in place of COVID-19 Special. Kisan Special train costs only Rs 300 for 1 quintal.
With the introduction of the train from Chhindwara to Kharagpur, the farmers can avail of the benefit. Also, a 50% discount will be given in the transportation of fruits and vegetables, so that farmers will be able to send their produce to the new potential market at a low cost, which will increase their income. Both the farmers and consumers will benefit from this train and the rail route will prove to be helpful in ensuring quick transportation of agricultural products rather than road transport.
For more information related to parcel loading, one can contact on 9752878960 and 9730078963.