Congress party men of Nagpur city and Rural under the leadership of Balasaheb Thorat, Maharashtra Revenue Minister and President of MPCC, along with Dr Nitin Raut, Sunil Kedar, Vijay Waditiwar, Adv Yashomati Thakur all Maharashtra Ministers. Vikas Thakre, MLA and City Congress President, Rajendra Mulak, President Rural Congress, Balu Dhanorkar, MP, Mujaffar Hussain,  Vilas Muttemwar, former Union Minister, Raju Parve, MLA, Adv Abhijeet  Wanjari, MLC, Ashish Dua,  Satyajeet Tambe,  Bhai Jagtap, Mohan Joshi, Abhijeet Sapkal, Trisharan Sahare, Chandrakant Handore, Kunda Raut, Girish Pandav, Suresh Bhoyar, Vishal Muttemwar, Atul Londhe, Satish Chaturvedi, Dr Babanrao Taywade, Anant Gharad,  Nana Gawande, Kishore Gajbhiye and other office-bearers in thousands surrounded the Raj Bhavan and press their demand to scrap the black Agricultural Bill.
While addressing the rally Balasaheb Thorat counting the reforms done by the Mahayuti Government in favour of farmers, warned the central Government that the committee of Maharashtra Minister under the leadership of Deputy Chief Minister is formed to make reforms in the Agricultural Bill of Maharashtra.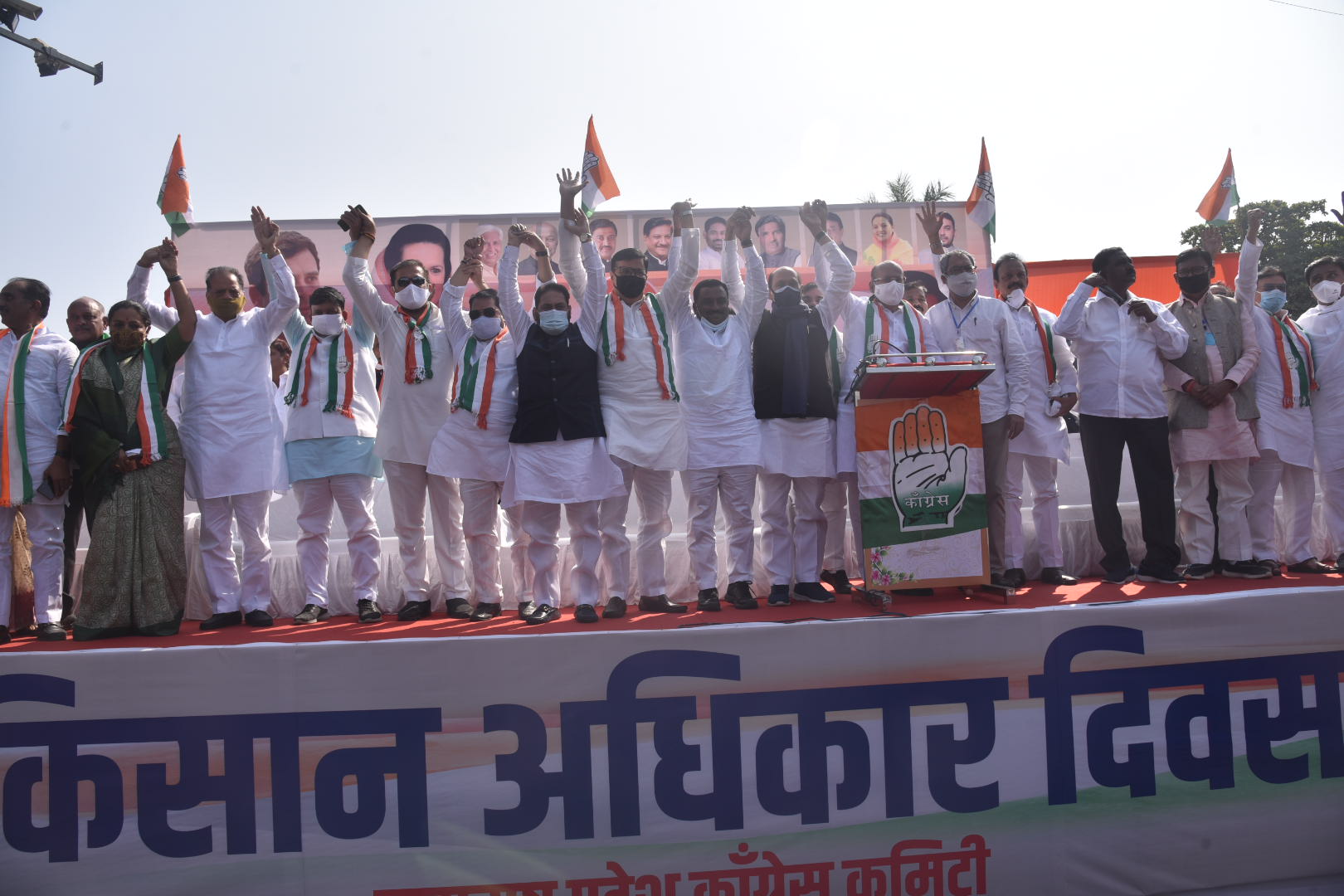 "We first do it yourself and then ask the Union to make laws in fever of farmers ," Thorat said. Sunil Kedar in his aggressive speech said, "Jo Kisan Hit Ke Baat Karenga, Vo He Delhi Pe Raj Karenga". All the other leaders also spoke about the black Agricultural Bill and demanded that it should be scrapped.
Thousands of congress volunteers including youth, ladies throng the Raj Bhavan from 11 am. All congress leaders were for the first time seen together and the energy of workers was overflowing. But Maharashtra Governor Bhagat Singh Koshiyare was not present to take the memorandum, sources said.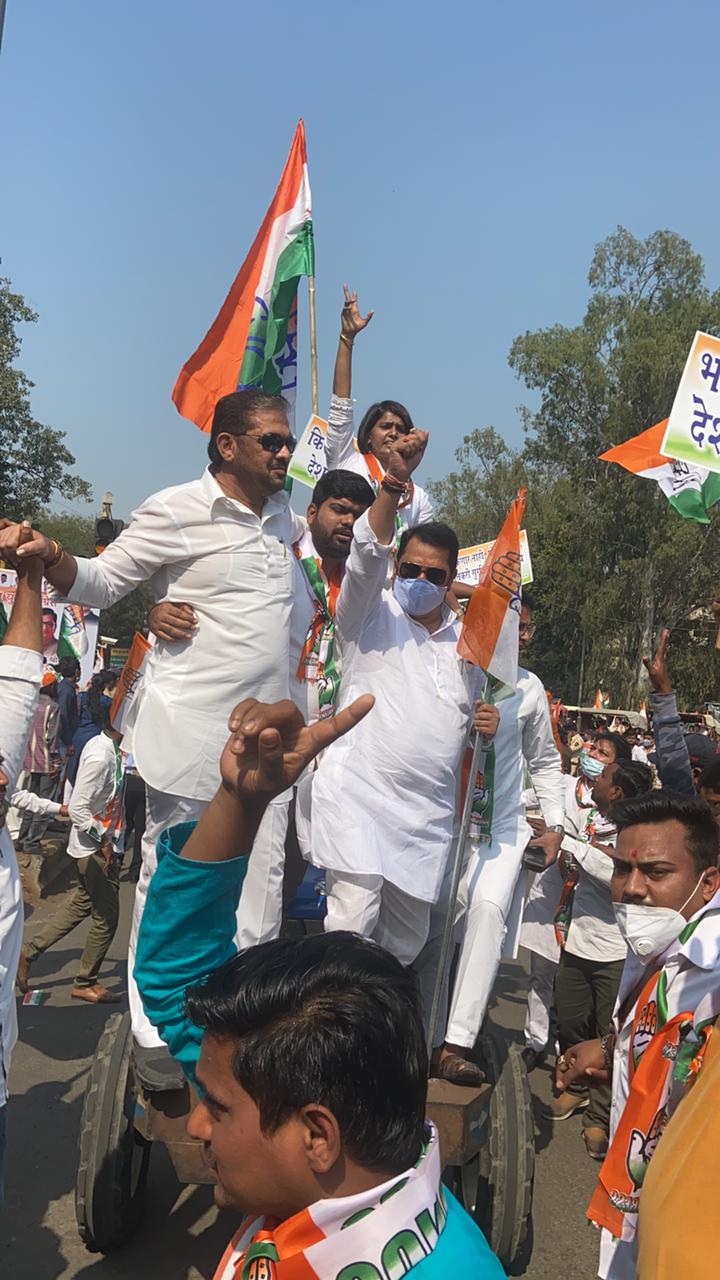 Prominently present were Dr Gajraj Hatewar, Adv Ashok Yawale, Dinesh Tarale, Taksheela  Waghmare, Moreshwar Bhoyar,  Adv Hemant Kathwate, Rahul Nakhale, Tahseen Akthar Ansari, Shashikant Thote, Ashwin Bais, Jyoti Bais, Veena Belge, Preeti Akhand, Kishore Geed, Raju Mahajan, Rahul Manohar, Nilesh Khorgade and a large number of congress workers from all twelve constituencies of the district.