Passenger service have started every 15 minutes on the Orange and Aqua lines of Nagpur Metro Rail Project and now the facility of shuttle bus from Airport metro station to Airport is soon combined with Maha Metro, Nagpur Municipal Corporation and MIHAN India Limited From the airport metro station to Dr. Babasaheb International Airport  and vice-versa is to be made available!
Shuttle service facility will be used through electric bus and it has provided adequate space to carry luggage, so that citizens can easily reach the airport. Ticket rate of Metro from Sitabuldi Interchange to Airport Metro Station is Rs. 10. The ticket cost of electric bus from airport metro station to airport is Rs. 10 and charge from Sitabuldi to the airport will remain Rs 20! This bus service will be available for citizens from 7 am to 4 pm! Clean, safe, air-conditioned, comfortable and environmentally friendly Metro and feeder service will definitely help in reducing pollution!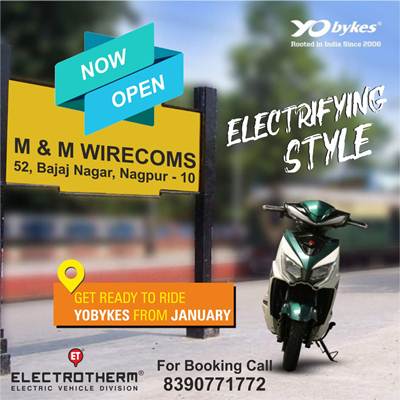 Apart from this, the Nussar Feeder Bus has been arranged below to reach the metro station from other premises of the city and from the metro station to the house on behalf of Maha Metro and Nagpur Municipal Corporation.
Khapri Metro Station to Butibori (M.I.D.C.gate)
Khapri Metro Station to AIIMS Hospital
Lokmanya Nagar Metro Station to Hingna Government Hospital
Jay Prakash Nagar Metro Station to Jayatala
Jai Prakash Nagar Metro Station to Mhalgi Nagar
Airport South Metro Station to Beltrodi
Jai Prakash Nagar Metro Station to Beltarodi
Also, other premises of the city have been connected to the Sitabuldi Interchange metro station through the feeder bus service!
The metro's competitiveness even in non-metro premises.