"Strength comes from struggle. When you learn to see your struggles as opportunities to become stronger, better, wiser, then your thinking shifts from 'I can't do this' to 'I must do this," the quote byToni Sorenson, has been made true by few doctors. The seed of this belief is now a small sapling by the name Sangharsh Educational Group. Started in the year 2017, by Late Dr Pawan Kumar, who had completed his MBBS from Indira Gandhi Medical College (IGMC) and decided to start affordable, accessible and quality education for the underprivileged. He discussed the plan with his few friends and the plan came into reality with a preparatory education institute for economically backward students preparing for NEET.
Dr Vinod Kumar, a medical practitioner, working at ESIC hospital, NCR New Delhi, while talking to 'The Live Nagpur' said, "The idea was good, but the project on financial side was not viable, but looking at the confidence of Dr Pawan, we decided to support him." He further informed that SEG Nagpur provides coaching for entrance exams like NEET-UG and JEE for those students who want to become doctors and engineers and can't afford the education". We managed a faculty team of MBBS doctors, Engineers and other expert teachers," Dr Vinod said.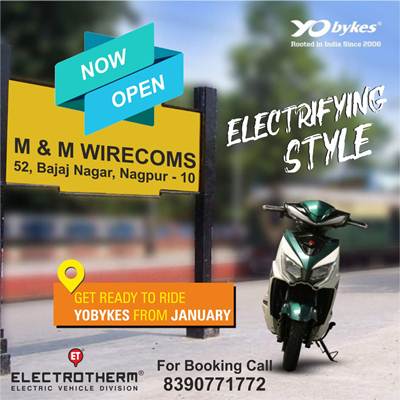 He added that he along with Dr Rishab Singh and Dr Murlidhar Swami were visiting guest faculties. While the other regular faculties are Dr Kuldeep Kumar, Dr Shital Soni and Laxman Kumar "Our team in the initial days had to visit vegetable and other vendors, visit to workers colony to get students. Our first batch appeared in the year 2018-19 and few students got admission in BMS and Nursing courses. Our 2019-20 batch gave 100 per cent result in NEET, all our 35 students got admission in MBBS and other medical courses. Our current batch for 2021-22 has now 55 students and few days ago we have switched to offline mode of teaching," Dr Vinod said .He added that they were charging annual fee of just Rs 15000 only and the faculty's were working on a honorarium.
"At times we had given money from our pocket, to run the institute, Like me, coming with my own expenses from Delhi and teaching, Dr Swami also coming from Delhi. At present we have monthly financial commitment of Rs 1.20 lakh. We do not want to stop our mission but are trying hard to run this noble initiative," he said.
Nikhil Bhute, Chief Convener added that some aid must be given by Government or other agencies under their CSR fund for the noble cause. Anand Somkuwar, PRO of the Group also echoed the same sentiments. Sangharsh Educational Group, has its office at Nandanvan Road Bhande Plot Square of city.