Ritwik Kharwade, a BYJU'S student from Santaji Mahavidyalaya, Nagpur credits online learning for his academic achievements. The 12th grader's remarkable story of bravely fighting Cerebral Palsy since birth showcases that with grit and determination, one can achieve what they set their mind on. Ritwik experienced a different academic journey as compared to his peers since childhood.
Frequent medical treatment and procedures led to a break in his regular learning schedule. In 2018, ahead of his high-school board exams, Ritwik figured the essentiality of learning at home and found a solution in BYJU'S – The Learning App. Tackling difficulties as a true fighter, with the help of his parents, physiotherapists, and teachers, Ritwik always endeavored to stay abreast with his study curriculum. He turned to online learning to continue with his studies from home while recovering from his surgeries.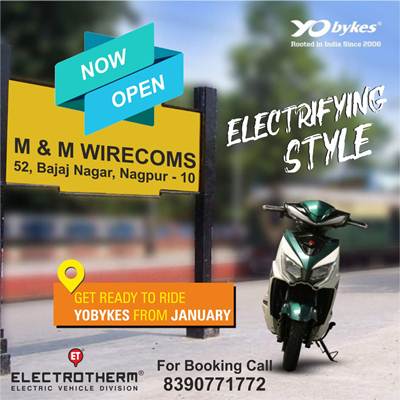 Learning through interactive games, quizzo, engaging videos on the BYJU'S app helped Ritwik gain conceptual clarity and retain complex topics better. Plus, the feasibility of revisiting lecture videos one at a time, further helped Ritwik to hone his learning skills better. Ritwik recounts how online learning sessions with BYJU'S helped him analyse his areas of improvement and made him discover his love for subjects like Physics and Biology.
He says, "Online learning helped me bring a schedule to my learning thereby helping me balance my daily physiotherapy sessions with my routine studies. It not just completely transformed my educational journey but also encouraged me to start my YouTube channel- I'm Capable. While studying earlier seemed challenging due to my illness but with BYJU'S, I could take proper breaks and revisit chapters that I couldn't understand at once. The visual learning aids, gamified content, and experiential learning encouraged me to believe in my ability and motivated me further to encourage kids like me to get their learning journey on track."
Mrinal Mohit, Chief Operating Officer, BYJU'S, said, "BYJU'S has always endeavoured to encourage learners and pave the way to become self-paced learners. Ritwik has set a great benchmark for all of us to follow. We are glad he is able to seamlessly continue his studies with the BYJU'S app. We are hopeful that Ritwik's optimistic spirit will encourage many other students to resume their learning journeys."