The Department of Mass Communication, Rashtrasant Tukadoji Maharaj Nagpur University, was among the 13 institutes chosen nationwide to participate in a significant project to increase the online presence of Indian sportswoman. The project has been initiated by global media organization, BBC, along with Wikipedia. It is being run with the participation of journalism and mass communication students across India, with a focus on creating information in vernacular languages.
The 'BBC Sports Hackathon' found more than 300 entries of 50 Indian sportswomen being added into Wikipedia in Hindi, Marathi, Gujarati, Punjabi, Tamil and Telugu. Students of the Department who participated in this prestigious project were recently felicitated by Vice-Chancellor Dr. Subhash Chaudhari. He congratulated the students and expressed pride at the university's department being picked for the project at an all-India level.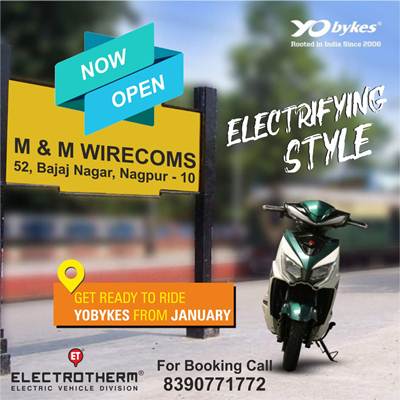 Informing about the initiative, Head of the Department and Project Coordinator Dr. Moiz Mannan Haque, said that it was a challenge for the students to first gain adequate knowledge of sports such as fencing, boxing, shooting, etc., decipher and translate the technical terms and also know the sportswomen from different parts of the country. The nine students who participated in the activity were given raw details regarding the sportswomen in English from which they had to generate Wikipedia entries in Marathi in a specific format. "It was a worthy learning experience for the students. It enhanced their knowledge as well as honed their writing and presentation skills in a whole new area. After they had submitted their work to the BBC Coordinator, they underwent training at a workshop on uploading the entries onto the Wikipedia platform," said Dr. Haque.
The participants from the Department of Mass Communication included Pooja Parale, Tushar Dharkar, Viklesh Shende, Dipali Patle, Amol Borkar, Aishwarya Meshram, Girish Kibde, Shweta Kamdi and Priya Pohare. All the students were awarded certificates by BBC and the Department was honoured with a plaque of appreciation.