Dhanwate National College (DNC) downed Hislop College to clinch the Red Bull CampusCricket title. The inter-college competition was organised at DNC's VasantNagar ground. In the final, DNC beat HislopCollege by 80 runs and qualified for the Divisional LevelChampionship which is going to be held at Raipur from March 5. Batting first, DNC rode on Akshay Dullarwar's fine half-century as they posted 203 runs losing five wickets from 20 overs.
Dullarwar scored 73 runs from 57 balls while Kushal Pimpalkarscored 18-ball 40 runs. VipulRathod (43 from 23 ball), SaurabhThubrikar (28 from 18 balls) werethe other notable scorers.For Hislop College, HardikVerma took two wickets whileKshitiz Dahiya and AdhyayanDaga took one each.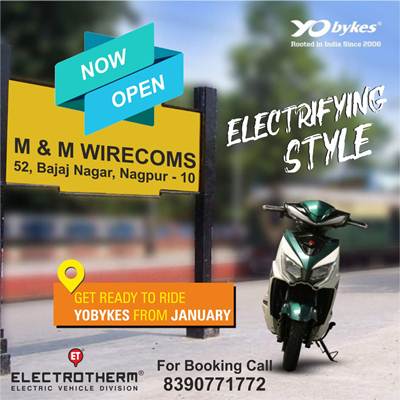 In reply, Hislop College managed to score 143 runs in 18.1overs. Kabir V was the top scorer with 40 runs while Daga scored19 and Bharat Naidu 15. Dahiyamanaged 14 runs. For DNC, Tanmay Kale was the most successful bowler with four wickets while Pimpalkar took three, Viplesh Badullu took two, and Mokhade took one. LokeshMargade, Darshan Patel, MohitBisen, Soumya Chahande, and Adarsh Dubeshwar also played well. Pimpalkar was declared man of the final.
Naresh Chandra Thakre, Vice-President, Shivaji Shikshan Sanstha, Adv Gajananrao Pundkar, Hemant Kalmegh, Principal Dr. Surendra Jichkar, Dr Devendra Wankhede Dr. Subhash Dadhe, Prof Jayant Jichkar DrVandana Ingle, and others congratulated the winning team and wished them luck for a future tournament.