It is a delightful moment for The Blind Relief Association Nagpur's Mundle English Medium School (Integrated) as the school is celebrating its 25th Foundation Year 2022-23. For two and a half decades the school has been setting its benchmark to bring up students with all round personality who are able to meet the challenges of life.
The Foundation stone was laid in 1998 with the strength of 100 students of Classes I & II. From 1999 onwards there has been gradual increase in classes i.e I to III, V & VIII. The school has been continuously striving and upgrading its infrastructure from time to time like School Building, Library, Maths, Science, Computer and Language Laboratories, Installation of LCD Projectors etc. that has made its ambience perfectly suitable to mark the needs of the students where they enjoy their teaching learning process. The school doesn't leave a single stone unturned. Co-curricular activities such as Sports, Annual Gatherings, Exhibitions are organised every year on the school playground, 'Madhurangan' that has always helped the students enhance their creativity, public speaking skills, Leadership qualities etc. Apart from the prescribed syllabus, Sanskrit, Music, Craft, Drawing, Painting etc. help in exploring their inner talents.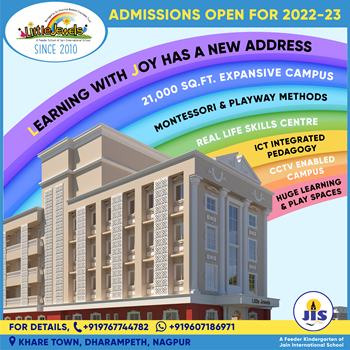 Skill development activities like Shlok Recitation (Std. 4th & 5th), School Band, CMCA, etc. create perfect balance between Academics and Co-curricular activities. The Annual School Magazine 'Almanac' has always treasured outstanding achievement of students, various noteworthy endeavors of the School for which students have strived. The enthusiastic and energetic of the students have also made the school proud when students had represented the School in Republic Day Parade at Rajpath, Delhi and bagged Best Team Award.
Since 2001-2002, the school has given meritorious results and has been maintaining its legacy of 100% result in SSC Board Examinations. In this 25th year the school even has expressed its gratitude and is proud of Alumni who are well placed in various organizations. Recently, the school stage is named after Founding Ex-Chairman Late Shri. P. R. Kulkarni.
To mark this 25th Foundation Year on 17th April 2022, the School has organized 'Ganesh Yaag' at 'Madhurangan' to seek blessings of Lord Ganesh – A God of Wisdom, Success and Goodluck.
The opening ceremony of this Silver Jubilee is all set under the able guidance of Chairman Shri. Makarand Pandharipande, Principal Dr. Rupali Hingwe, Headmistress (Primary) Mrs. Megha Padhye who have always been the torch bearers for staff members and students.