Thousands of Residents from Manav Nagar, Shende Nagar, Sanyal Nagar and Awale Nagar from North Nagpur are happy as the long issue of contaminated or polluted water supply at many households in these areas has now been resolved now and people are getting safe & clean & sufficient water supply right at their taps.
Over 1100 consumers from these areas, Manav Nagar (over 250 consumers), Shende nagar (350 consumers) and rest from Sanyal Nagar and Awale nagar expressed their happiness and satisfaction through feedback reports over the present clean and safe water supply after NMC-OCW took hard efforts and resolved all major issues related with contamination recently.
The residents of Shende Nagar, Shende Nagar, Manav Nagar areas have expressed their satisfaction over clean water supply in their areas.
They said, "NMC-OCW took hard efforts to provide us clean and safe drinking water at our taps and resolved our long pending issues of receiving polluted water for the first 10/15 minutes and then clear water. Now as soon as the tap is opened we are getting sufficient water." "We all are happy and satisfied now,'" they stated on feedback forms.
It must be mentioned here that the consumer (HSC that had become talk -of- the town for contamination issue in North Nagpur – the HSC of Kamlabai Awale (Awle Nagar) with pending arrears worth over Rs 1.20 lakh, who alleged to have received black (contaminated water) has also been given temporary water connection from the newly laid water pipe line in a bid to provide the family members clean and clear water. Earlier they used to take water from an old water line which was disconnected now.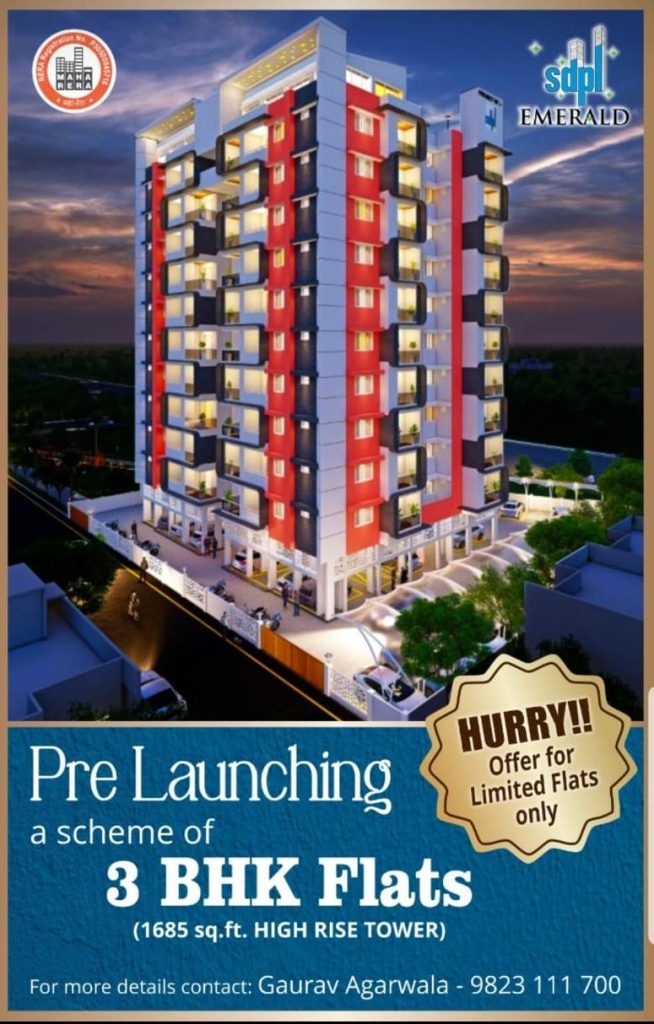 It must be mentioned here that a few days ago some residents came up with contaminated water complaints, especially from Manav Nagar and Shende Nagar areas. NMC-OCW teams gave special attention in these areas where existing old pipelines were entirely encroached and which were resulting in frequent contamination and removed contamination NMC-OCW teams first started replacing old water supply lines which were totally encroached with new pipelines. Almost 6 km of pipeline that was encroached was replaced with a new HDPE pipeline in all lanes and new HSC (house service connections) were provided to consumers.
The newly laid R&R pipeline especially in Shende Nagar and Manav Nagar was commissioned and the major issues of contamination are averted. Giving special attention to these areas only our Our teams are frequently taking tests and Consumer feedback (copy attached) in these areas to prove our claim as no contamination.
Further, the main 300 mm dia feeder line coming from Jaripatka Overhead Tank (ESR) that used to cater water supply in these four major areas of Manav Nagar, Shende Nagar , Sanyal Nagar & Awale Nagar was entirely disconnected by exercising an interconnection of 500×300 mm dia main supply line at PowerGrid square on Pench- IV WTP line. Now water is being supplied in these areas from Nari ESR. It must be mentioned here NMC-OCW have jointly taken a major shutdown for this interconnection work in mid-Summer.
At present NMC-OCW are not getting any major complaints from these areas regarding no water supply or polluted water supply, if any.. No water and contamination issues (if any) are being closely monitored and addressed and sorted out in the least possible time. Further, the NMC-OCW also provides tankers in these cases as and when asked by the Consumer. In difficult times NMC-OCw also provided tankers to residents of Manav Nagar, Shende Nagar & Awale Nagar when contamination issues cropped up.