All the eleven districts of Vidarbha continued to see fall in minimum temperatures. But the regional Meteorological Centre (RMC) in city has predicted a slight rise in the minimum temperatures in city in next five days while maximum temperatures in city may range from 27.0 to 28.0 degrees in this period.
Nagpur recorded the season's lowest temperature on Friday at 9.9 degrees which is a fall of one degree from Thursday.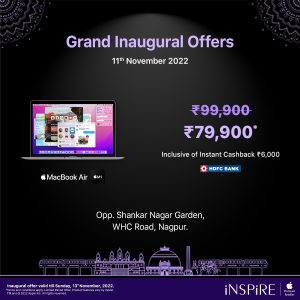 While Gondia continued to be coldest (had a fall of 1.4 degrees from Thursday) Washim was warmest in region at 13.2 degrees.
Minimum temperatures in other Vidarbha city in decreasing order is as follows –Gadchiroli (12.4), Chandrapur (12.0), Amravati (11.4), Akola (11.3), Buldhana and Wardha (11.0) and Yavatmal (10.0).
The RMC has also predicted rain and thundershowers at isolated placed in Vidarbha from December 10 to 15 which may increase the chill further.