The Nagpur Municipal Corporation has made a decision to address the growing problem of electronic waste. In order to collect, transport, and recycle e-waste, the civic body contracted Suritex Pvt. Ltd.
A government-approved recycler firm, Suritex Pvt. Ltd., seeks to improve India's condition with regard to the management of electronic and electrical waste. The business worked with Nagpur Municipal Corporation (NMC) on the e-waste collection drive. NMC collected every type of e-waste, including IT waste, household appliances, telecom equipment, consumer electronics, etc. The company then segregated and recycled each type of e-waste on its own in a methodical and environmentally friendly way by adhering to the safety standards established by the Maharashtra Pollution Control Board (MPCB).
Mahima Suri, Director of Marketing and Business Development at Suritex, stated that NMC assists them in raising awareness of the e-waste collection drive and helps them with marketing without charging them anything or providing any financial assistance.
Mahima Suri added that Suritex would reward depositors in an effort to persuade people to contribute to the cleanup of e-waste.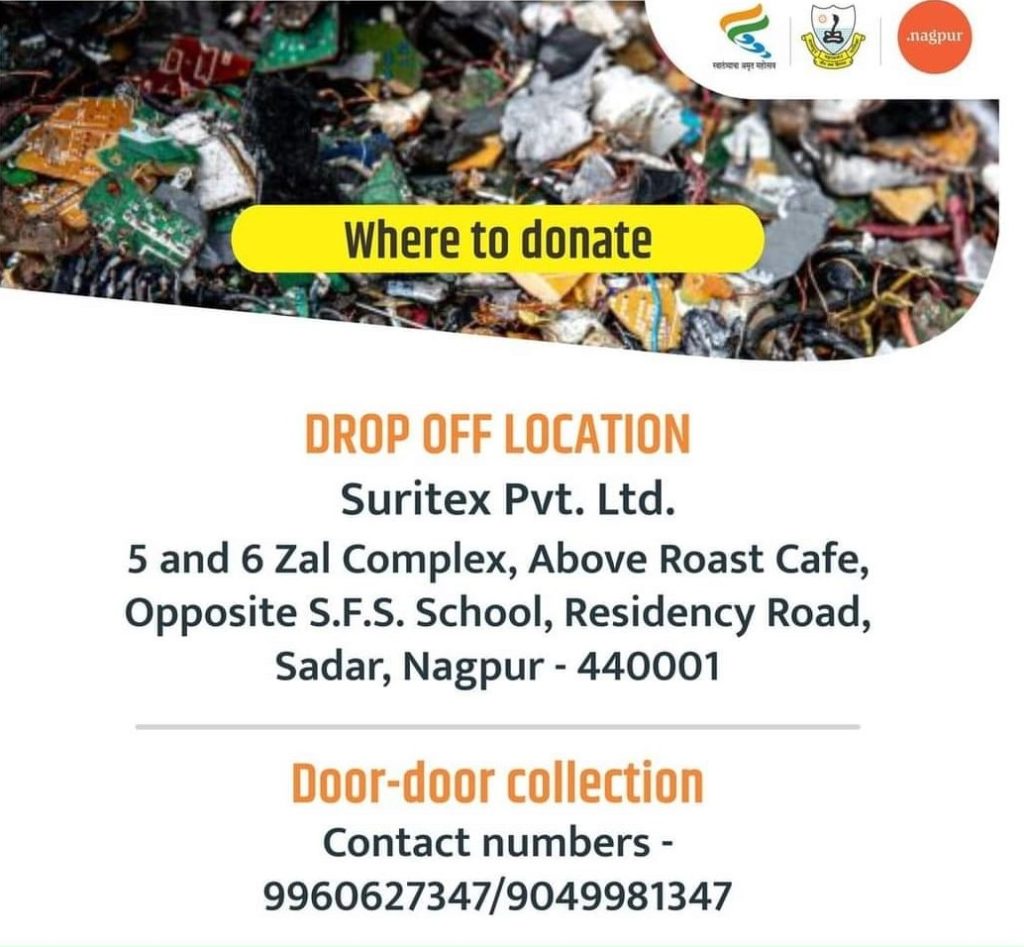 The drop-off location is 5 and 6 Zal Complex, Above Roast Café, Opposite SFS School, Residency Road Sadar, Nagpur.
In addition, the business offered Door to Door Collection services via helpline numbers 9960627347/9049981347.