Manaswini Foundation provides the needy students at school with warm sweaters
Warm sweaters warm smiles !! Manaswini foundation started the new year on a generous note by spreading warmth and smiles among the underprivileged children.
There is no better gift than providing sweaters to the needy children in winter season. Due to lack of warm clothes, the presence of students get reduced during harsh winter season which affects their education drastically.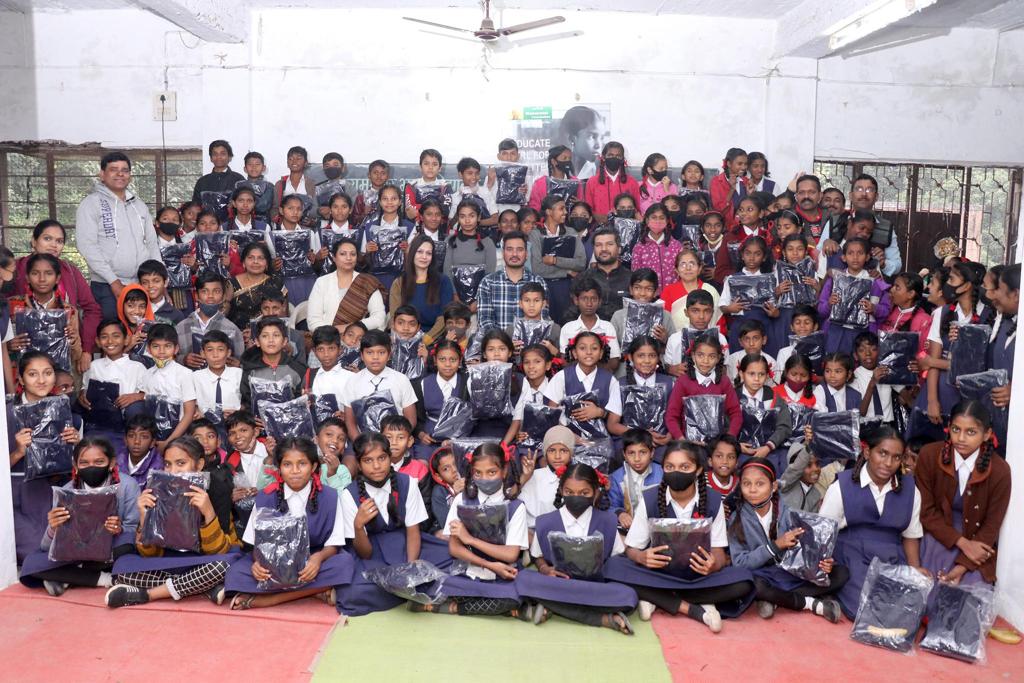 o keep that in mind Raman Dayma and Nitesh Patel distributed almost 200 sweaters to school children at Ram Nagar Bharat Vidyalaya. It is an attempt to share the  gift of warmth with children in need.
Neelam Bowade, Chanda Mokase, school teachers Usha Dhapodkar, Seema Mandlekar and others were present at the grateful event.