SVK Shikshan Sanstha is an NGO started by its founder President Gayathri Vatsalya, who works with the objective to create an Enabling Environment and Inclusive Society which respects the Dignity of Intellectually Challenged Adults.
SVK Shikshan Sanstha in association with a renowned educational institution, L.A.D College for Women is organising a Millet Cooking Contest to create a record for Asia Book of Records, a world-renowned organisation.
This unique Contest will be held under the category of an Inclusive Millet Cooking Contest, in which Specially Abled adults, their parents, and the Third Gender will participate along with general the public (Students, housewives, working professionals, etc).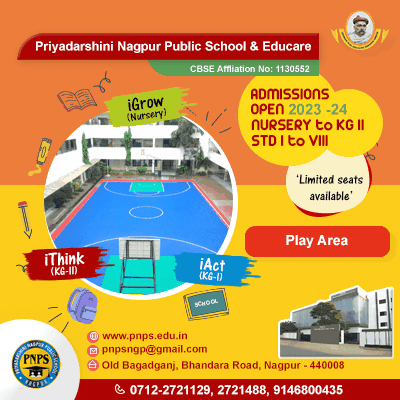 This is going to happen for the first time in 51 Asian Countries, that too in Nagpur, Maharashtra. The main objective is to promote an Inclusive Society and to celebrate the International Year of Millets 2023 as declared by the UN, as per the recommendation of the Honorable Prime Minister, Narendra Modi.
There are two categories in the contest, namely Breakfast and Desserts (sweet) for which Participants had to choose one, cook at home, and present at the venue, Freedom Park, near Sitabuldi on March 18 at 4 pm.
There are First, second, third, and many Consolation Prizes in each category. Every participant will get a Certificate of Participation. The last date for registration is 12 March.
Prizes are sponsored by Rokde Jewellers, Tupperware, and AD's Cooking Classes while Maha Metro Nagpur is the venue partner. The Live Nagpur is the Media partner and event supported by CRC Nagpur and Nagpur Mahila Club.
For registration call 9422147380.