The schedule of several flights from Mumbai to several prominent cities across the country was affected on Saturday evening because of the cloudy sky and increased air traffic. Mumbai-Nagpur flights too were hit by the sudden cloud formation. As many as four flights arrived at Dr Babasaheb Ambedkar International Airport by a delay of over one hour on Saturday.
This included IndiGo airlines' flight number 6E 5377, 6E 403, GoAir's G8 142 and Air India's AI 629.
Sources said, delay in the arrival of aircraft from Mumbai consequently disturbed the schedule of some other flights, which were to depart from Nagpur International Airport. Nagpur-Kolkata and Nagpur-Ahmedabad flights could not take off on its scheduled time.
According to sources, a rare phenomenon disrupted the air traffic in Mumbai. There was the formation of the cumulonimbus cloud, coupled with strong winds in the State capital. This forced the airlines to keep their flights grounded for nearly an hour.
A cumulonimbus cloud is a dense and towering vertical formation from water vapours carried by strong upward air currents. Formation of cumulonimbus clouds occurs rarely and pilots are not allowed to fly over these cloud formations because of the possibility of severe icing, which can cause turbulence.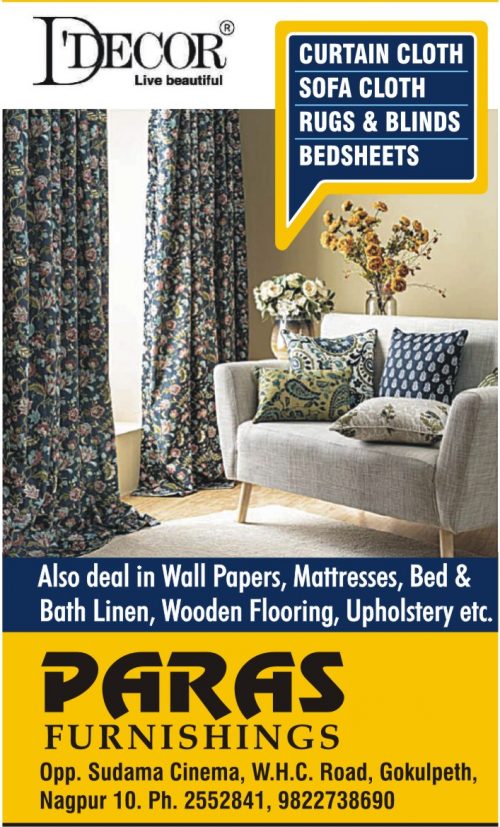 On Saturday, wind shear- strong wind currents with changing direction and high speed, also led to the delay of flights. IndiGo Airlines flight number 6E 5377 which was supposed to land at Dr Babasaheb Ambedkar International Airport at 9.40 pm, arrived at 11.30 pm while
another IndiGo flight 6E 403 arrived at 6.43 pm instead of its scheduled time of 5.25 pm, late by nearly 1.18 hours.
Similarly, GoAir's flight G8 142 from Mumbai to Nagpur arrived late by 40 minutes. It was supposed to land here at around 8.25 pm but it landed around 9.05 pm. Air India's AI 629 was the worst hit. It arrived here at 11 pm, after a delay of nearly 1.30 minutes.