The Marathi flick 'Dad Cheers', is all set to release in nearby theaters on December 6. The film is about a sensitive father, who is struggling with mental struggles in his life who wishes that his son should not suffer like he did in his life.
Due to which the mentality of the father has been that in today's time only the goons live a happy life. For which this father wants to make his son goon informed film's producers Hemant Thorat and Jyoti Thorat in the Press conference.
Picture courtesy: Chandrakant Paddhane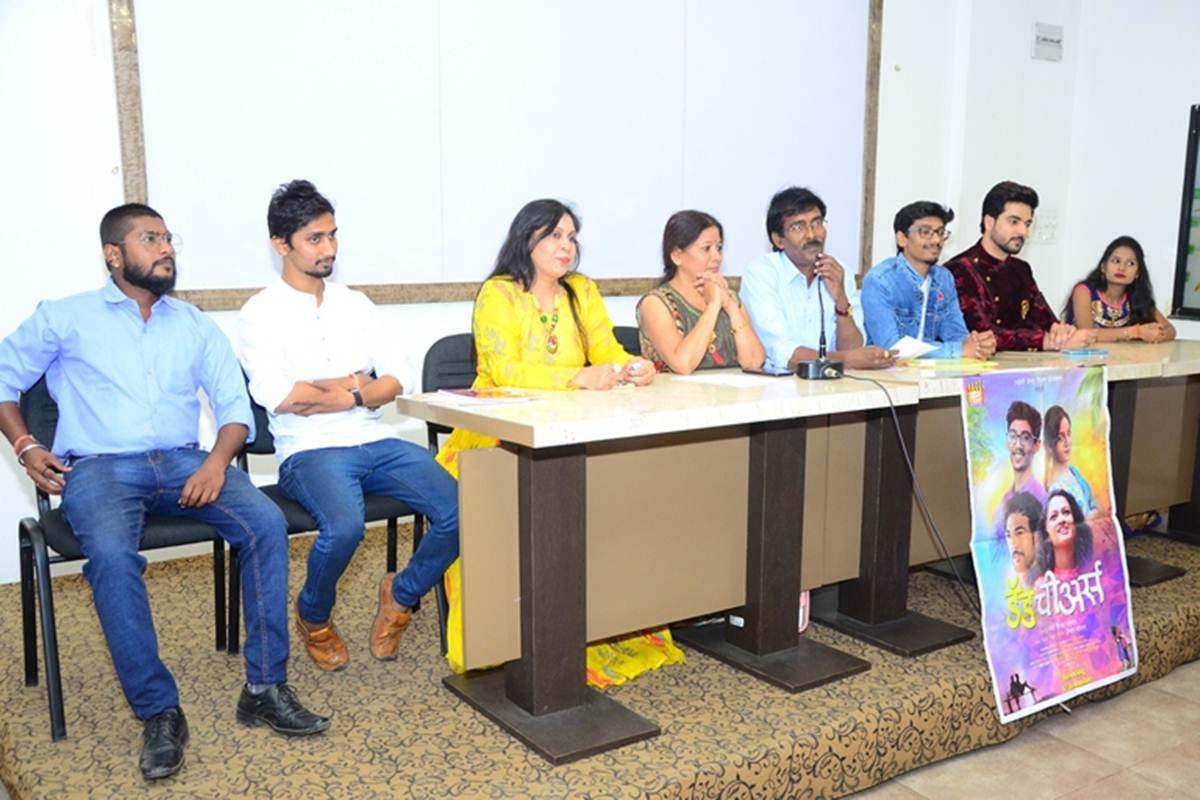 Dayaneshwari Korade will be seen in the lead role along with Vaibhav Thorat, Ashutosh Saw, Girija Prabhu, Chitra Kulkarni, Hemanti, Archana Gharde, Kanchan Lakshmi, Bablu Gaikwad, Darshan Wankhede, Anil Lale, Aniket Dahatonde, Pooja Madavi.
The film is produced by Hemant Film Productions, and the songs of the film are sung by Vaishali Mhade, Sayali Pankaj, Dhanashree Deshpande, Prathamesh Karmarkar, Mayuri Joshi.