Mumbai: ICICI Bank today announced that it has been authorized to collect donations for the Prime Minister's Citizen Assistance and Relief in Emergency Situations (PM CARES) Fund. The fund has been created with the primary objective of dealing with any kind of emergency or distress situation, like posed by the COVID-19 pandemic and to provide relief to the affected.
The individuals and organisations can conveniently donate to the 'PM CARES Fund' account with ICICI Bank through the Bank's various digital channels including internet banking and RTGS/NEFT. Even non- ICICI Bank customers can contribute to this account through internet banking from their bank accounts. Donations to this fund are exempted under Sec 80(G) and the receipts can be downloaded by the donors from the 'PM CARES' portal after 15-20 days of the donation.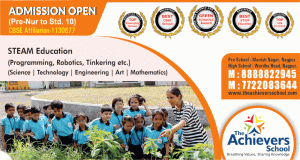 Speaking on receipt of the mandate, Mr. Anup Bagchi, Executive Director, ICICI Bank said, "ICICI Bank is honoured to join hands with Government of India to collect donations for the PM CARES, Fund. We are delighted to announce the launch of the ICICI Bank account for the collection of donations towards this noble cause. We urge all the citizens to donate generously to the fund and help the government provide relief to those who are impacted by the COVID-19 pandemic. The willing contributors can donate through the various digital channels of the Bank ".
Account details:
Name of the Account:Â  PM CARES Fund
Account Number: Â Â Â  Â Â  Â 663701PMCARE
IFSC Code:Â Â Â Â Â Â Â Â Â Â Â Â Â Â Â Â  Â  Â Â ICIC0006637
Name of Bank: Â Â Â Â Â Â Â Â  Â Â Â Â Â ICICI Bank Ltd