If you are planning to pursue a career in Technical or Management field in Maharashtra, then start preparing for MHT CET. State Common Entrance Cell organizes this State Level exam under the Directorate of Technical Education, Maharashtra. Technical, Agricultural, and Pharma are the three branches of study where you can take admission through this exam. Along with that, you can take admissions for postgraduate study in streams like MCA, M.Tech, and MBA.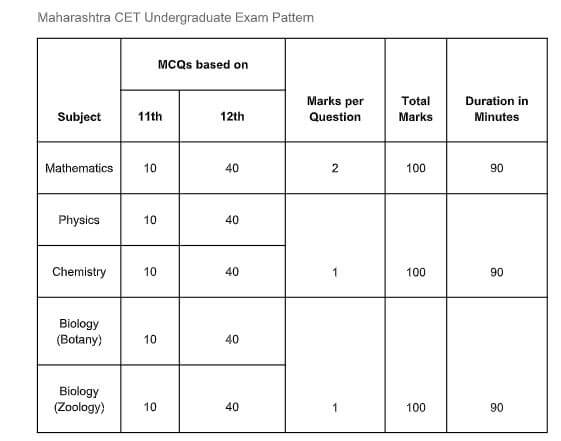 The application process for MHT CET for 2021 will start tentatively from January 2021. The exam dates are expected to occur in the first week of May 2021. Now, let's take you through a detailed exam guide to help you out in planning for the exam.
You will find a Mock Test for Maharashtra CET on the official website. The Mock Tests help students to be familiar with computer-based tests.
The Question Paper is based on the Maharashtra State Board of Secondary and Higher Secondary Exam curriculum. While preparing the paper 20% percent and 80 percent weight age to be given to class 11th and 12th curriculum, respectively.
MHT CET is conducted throughout all the districts of Maharashtra. You will also find examination centers in the states like Bihar, Chattisgarh, Gujarat, Karnataka, Uttar Pradesh, Delhi, Rajasthan, Madhya Pradesh, and Jharkhand.
The DTE Maharashtra states that MH CET will fill 85 percent seats in private institutes, which are unaided. The remaining 15 percent seats are to be filled following the guidelines of All India Quota.
MHT CET 2020 Examination Status
The application process for the current year has met its deadline on March 7. But, due to the outbreak of COVID-19, the Maharashtra CET 2020 has been postponed. The new date is yet to be announced and will be available here. The previous exam date was between April 13- April 23. DTE will publish the revised dates soon. Already registered candidates can download the MH CET Admit Card and can from the official portal after the announcement.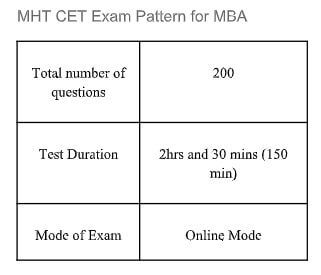 Maharashtra CET: This year Event Timeline
7th January: Maharashtra CET for 2020 application process started.
13th February: MHT CET for 2020 mock test released.
Postponement: MH CET Admit Card release.
18th February: MH CET 2020 exam dates deferred.
24th March: MHT CET for 2020 further delayed on account of the COVID – 19 outbreak.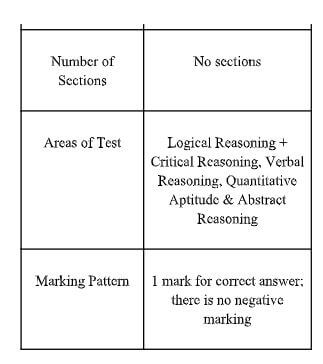 MHT CET: New changes made
Applicants will have to study both classes 11 and 12 subjects of Maharashtra State Board.
There will be weightage on both the 11th and 12th syllabus. Twenty percent weightage will be in 11th and 80 percent weightage in the 12th syllabus.
The difficulty level will also be made higher and equivalent to JEE Main subjects like Mathematics, Physics, and Chemistry.
For the 11th standard, you will find 10 questions, and for the 12th standard, there will be 40 questions.
And, there will be no questions on complex numbers of 11th standard.
Eligibility Criteria for MHT CET
The eligibility criteria are, you must be an Indian national and must have completed 10 +2 or equivalent examination from a recognized board/university. The subjects should be Physics, Chemistry, and Mathematics. If you are appearing for 12th board exams in the current year, you can still apply.
For MBA, the criteria is a 3 year Bachelor's degree with at least 50 percent marks in aggregate and 45 percent marks for reserved categories like SC, ST, OBC, etc. The same is the criteria for MCA & M.Tech admissions. You will not come across any age bar to appear for the exam.
MHT CET General Exam Pattern
MHT CET exam has 2 groups. These are PCM (Physics, Chemistry & Mathematics) and PCB (Physics, Chemistry, and Biology). You will come across multiple-choice questions (MCQ) with four options.
The question paper will include the syllabus of Maharashtra State Board for both secondary and higher secondary examinations.
There is a twenty percent weightage on the 11th syllabus. And the remaining 80 percent on the 12th syllabus.
Language of Question Paper: You will have various Language Options for Physics, Chemistry, and Biology. These are English, Urdu, and Marathi. Mathematics paper will only have English as a medium of test.
MHT CET: Tips to crack it
To crack MHT CET, you must refer to recommended books and study material.
You must prepare for every section. You must manage time for all subjects to avoid any confusion.
You can always take help from previous papers of Maharashtra CET. Solving sample papers is crucial to your preparation. It also helps you with time management.
One may not be required to cover the complete syllabus. Rather it is required to study exact topics. But one must be thorough with the preparation.
You must prepare all your notes while covering your topics.
One must not practice in rough as the candidate might need to see the solutions at the time of revision.
Revising is very critical. It must be done 20 days before the examination.
You must prepare and solve question papers within a specified time.
If possible, try following the trend of the questions for the last 5 years. Accordingly, eliminate the least probable topics.
Take time for yourself to relax before the exam.
Continuous practicing of the topics is essential until it becomes a cakewalk for you.
The exam overview, tentative dates, eligibility, and exam patterns are all mentioned above, which you can refer to start your preparation. So, if you are planning to study technical or management courses under the undergraduate or postgraduate level in Maharashtra, start preparing for MHT CET.