Rampant surge in corona cases continues to haunt citizens in Nagpur district. On Monday, the district registered 1002 corona cases taking the cumulative number of cases to 53,473
On Monday, 44 patients succumbed to the infection, taking the overall tally toll to 1702. From the total deaths 1292 deaths from the city and 259 from rural and rest 151 from out of Nagpur, an official release said.
After the fresh updates, the total active cases are 11,104 including 6,575 asymptomatic cases advised for home isolation.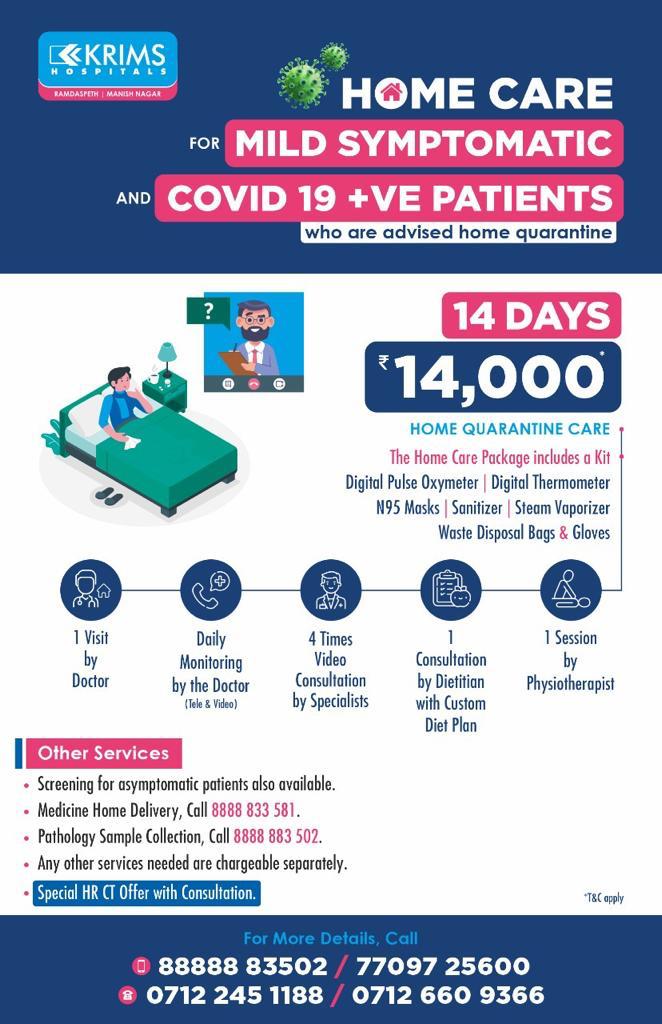 On Monday 1,518 persons became free of the virus borne disease taking the cumulative number of recovered cases to 40667 (including 23340 home isolation recoveries).
The recovery rate in Nagpur district is 76..05 %.
Today's 1002 positive cases were reported from various hospitals.
AIIMS (98),  GMC (141),  IGGMC (141), MAFSU (40), NEERI(49), Private Lab (223) and Antigen (310).
Today's 44 fatality cases belonged to:
Rural (11), City (30) and out of city (3)
Apart from city cases, 311 police personnel of Maharashtra Police tested positive for COVID19 while 5 died in the last 24 hours, taking the total number of infections in the force to 19,385 including 3,670 active cases, 15,521 recovered cases and 194 deaths.