Maharashtra Chief Minister Uddhav Thackeray on reaching Nagpur's Dr Babasaheb Ambedkar International Airport, on January 8 at 10.15 am was accorded a grand welcome.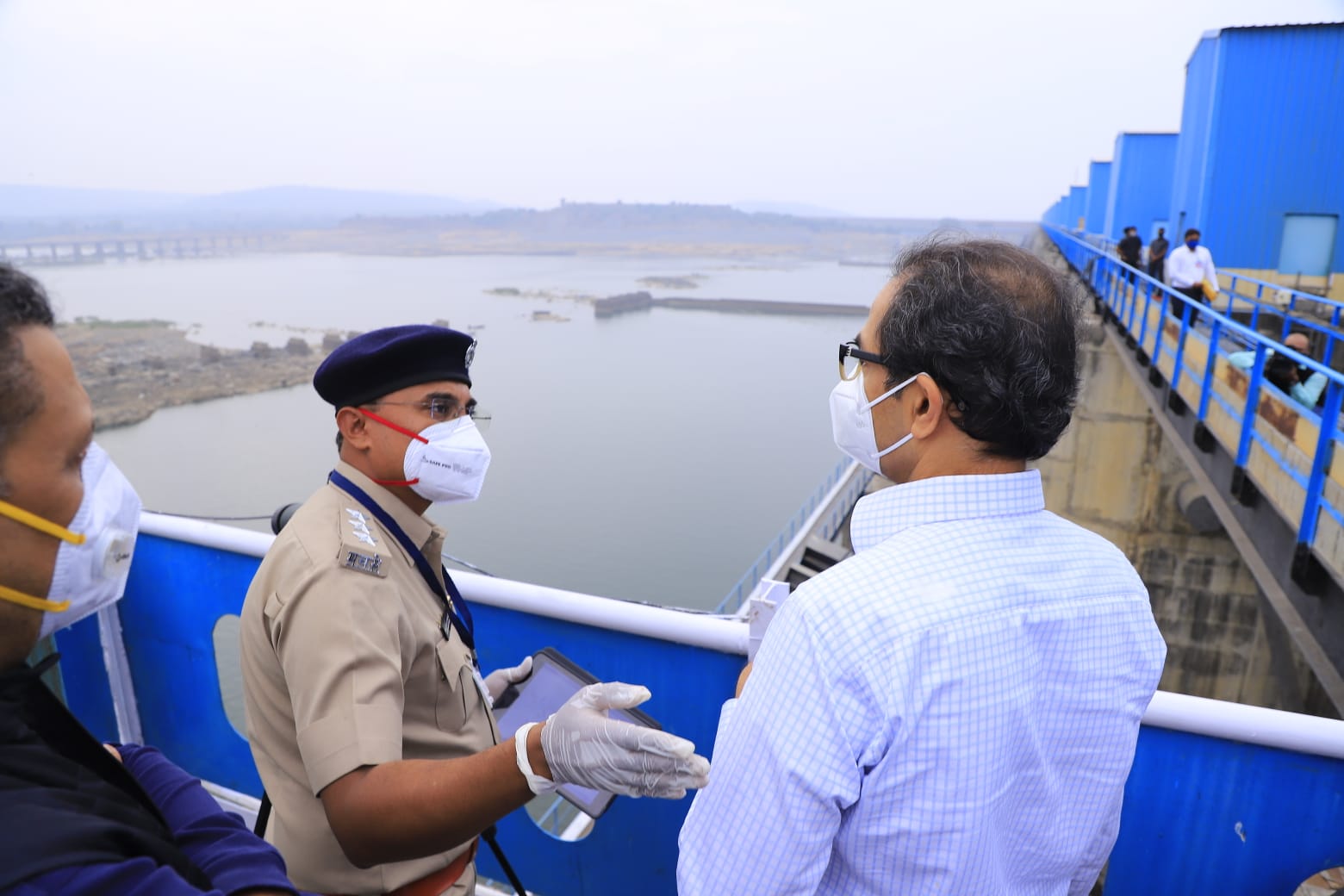 Soon after CM left for Bhandara district to review the works of the Gosi Khurd Irrigation Project by helicopter.
Chief Minister Uddhav Balasaheb Thackeray today visited the Gosikhurd National Project on the Wainganga River. The Chief Minister said that priority would be given to fund and land acquisition after reviewing the unfinished irrigation projects.
Chief Minister Uddhav Balasaheb Thackeray instructed to hold a separate meeting regarding the unfinished land acquisition of Gosikhurd project and plan to complete the land acquisition work immediately.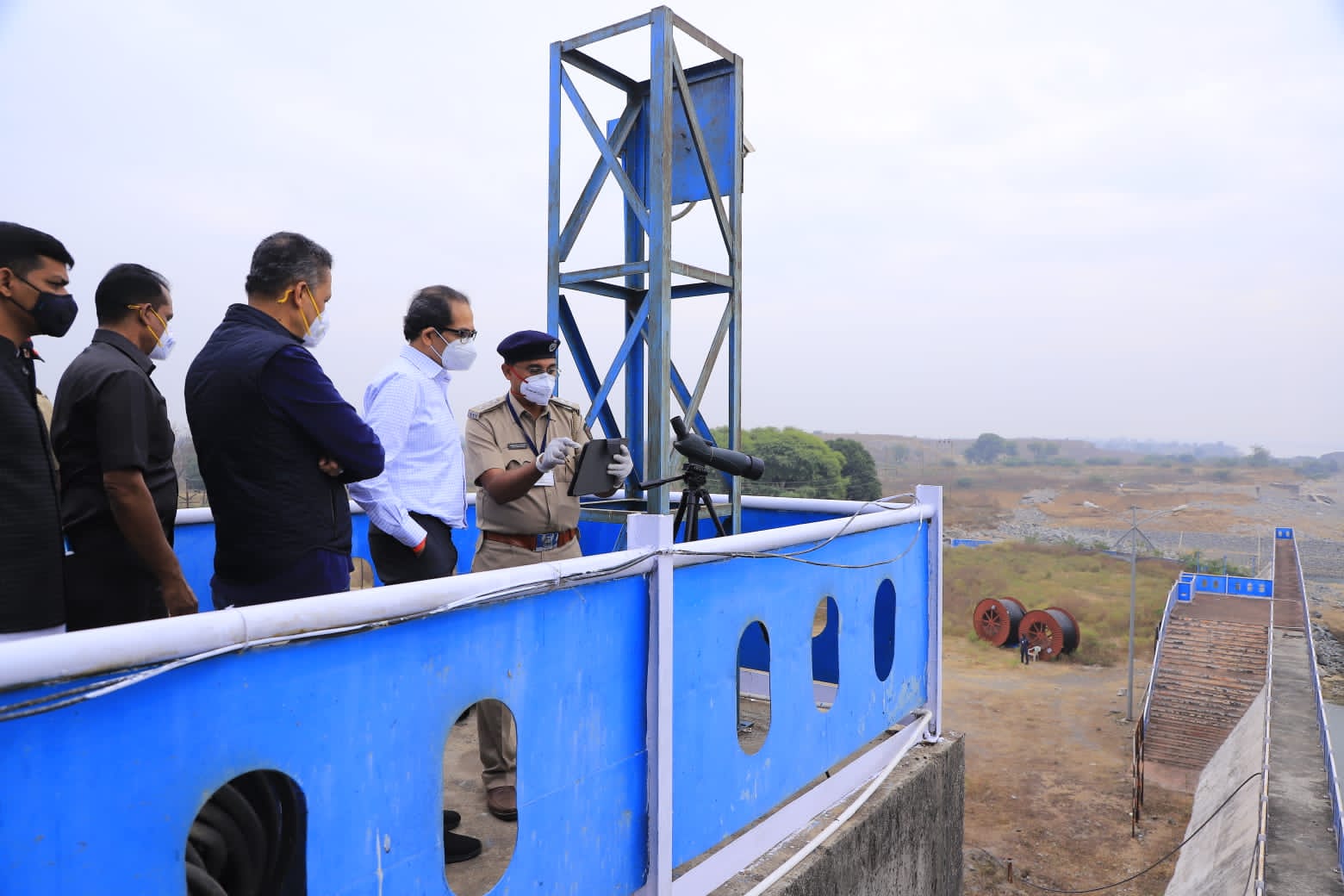 Last month on December 5, CM visited Vidarbha to take the review of the work of Hinduhriday Samrat Balasaheb Thackeray Maharashtra Samruddhi Mahamargh at Amravati. CM will also visit Ghodazari Project in Chandrapur district. Ajoy Mehta, Chief Advisor, was also present with CM. At the Nagpur Airport CM was welcomed by Kishor Jogrewar, MLA, Ashish Jaiswal, MLA, Ravindra Thakre, District Collector, Nagpur, Radha Krishnan B, NMC Commissioner, Sheetal Teli Ugale, Commissioner NMRDA, Sunil Fulari, Assistant Commissioner of Police Nagpur, Dr Dilip Zalke, Additional Police Commissioner, Rakesh Ola, Superintendent of Police, Nagpur Rural, Sarang Awad, Deputy Police Commissioner, Baswaraj Teli, Deputy Commissioner of Police, Yeshwantrao Saratkar, Chief Security Officer Airport, Subash Prajapati, Deputy General Manager Indian Airport Authorities.