Vidarbha Taxpayers Association (VTA) delegation led by its Vice-President Hemant Trivedi met M Srinivasa Rao, IFS – Chief General Manager, Forest Development Corporation of Maharashtra (FDCM) and submitted memorandum & held discussion on suggestions on improving facilities at Balasaheb Thackeray Gorewada International Zoological Park.
Hemant Trivedi submitted that the zoo is very well planned, with good ambience, ample parking, comfortable buses, and nice maintenance. Even the enclosure facility of both carnivores and herbivores are very well made and literally escalates the excitement level as we enter them through the huge sliding gates.
Tejinder Singh Renu, Secretary VTA submitted that we believe that due to some political motive, inauguration of the Zoo has been done haphazardly. Due to limited facilities, the Zoo Tour ends within an hour. To match facilities with the term added 'International' in the name; we need to start other important facilities as planned on topmost priority for Night Safari, African Safari, Bio-Park and Bird-Park.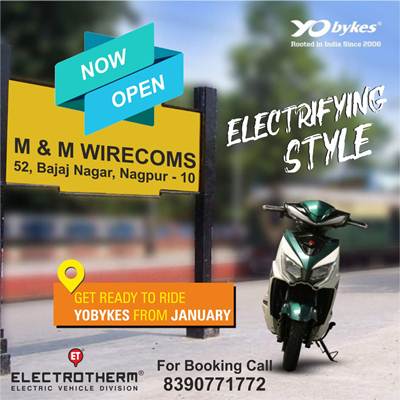 Renu further said we need more herbivores animals in Indian Safari. Likewise, if possible Carnivores' animals may be radio collared or spotted as without any doubt the main attraction of Indian Safari is our majestic Tiger and Leopards. Until we make facilities whereby tourists don't leave without having a good look at them, the craze may diminish soon. The Guide needs to be more professional and focused. All tourists on the bus should follow COVID protocols. Amusement Park may be added as children will be our main agents who'll force their parents for repetitions.
VTA further suggested that we need some trick to attract carnivores' animals near the bus. Usually in most international zoos, we see that the big cats are attracted towards the bus so that tourists can have a good look, something of this sort may be added. VTA also requested that No VIP culture should be entertained. It has been brought to our knowledge that few front seats of the bus were blocked by the guide for some VIP families.
Chief GM M Srinivasa Rao appreciated the suggestions submitted by VTA. He assured VTA that FDCM is also keen in making necessary improvements, including adding a souvenir shop. He also suggested that stakeholders' say is of utmost importance to us and we'll try our best to improve facilities.
Also present from VTA were Pawan K. Chopra – Treasurer and Amarjeet Singh Chawla – Joint Secretary.