On behalf of the Fire and Emergency Services Department of Nagpur Municipal Corporation, 'National Safety Day' will be celebrated on Thursday, March 4 at Nagpur Municipal Corporation Headquarters. On this occasion, all the officers and employees of the corporation headquarters have been appealed to be present at Akashwani Chowk by bicycle at 9:30 am on Thursday.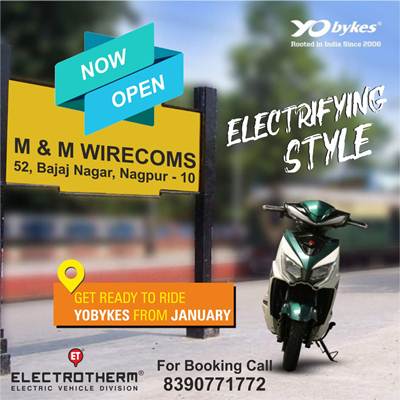 On the occasion of National Security Day, 'National Security Week' has been organized to provide information to the citizens through public awareness about the security measures required to prevent accidents in the city. Safety Week Campaign will be implemented from March 4 to March 10, 2021. Awareness about security will be created through various activities from March 4 to 10.
After reaching the Nagpur Municipal Corporation headquarters by bicycle from All India Radio Chowk, at 9:45 am in the open space on the ground floor of the administrative building, Municipal Commissioner Radhakrishnan B will be addressing to all officers and staff on the occasion of National Security Week. However, a large number of officers and employees have been appealed to participate in the bicycle rally.