"Success usually comes to those who are too busy to be looking for it." The words of Henry David Thoreau, the American philosopher truly reflect in the story of Dr. Richa Rajkumar Jain, who is the Managing Director of  Dr. Richa's Unique Clinic, Academy Unique International, Unique Enterprises, and Dr. Richa's Wave Health Centre.

Born in a business family in the Gadarawar district of Narshingpur in Madhya Pradesh, Dr. Richa had to handle the family jewellery shop, at a very tender age. In other words, this experience paved her way in the journey of entrepreneurship. After marrying Rajkumar Jain (Chhindwarawale) of the city, she helped her mother to lose 10 kg weight; this experience inspired her that eventually spurred her to set up a centre for solutions to obesity, skin and hair care problems. With the support of her family, she equipped herself with advanced studies in this domain.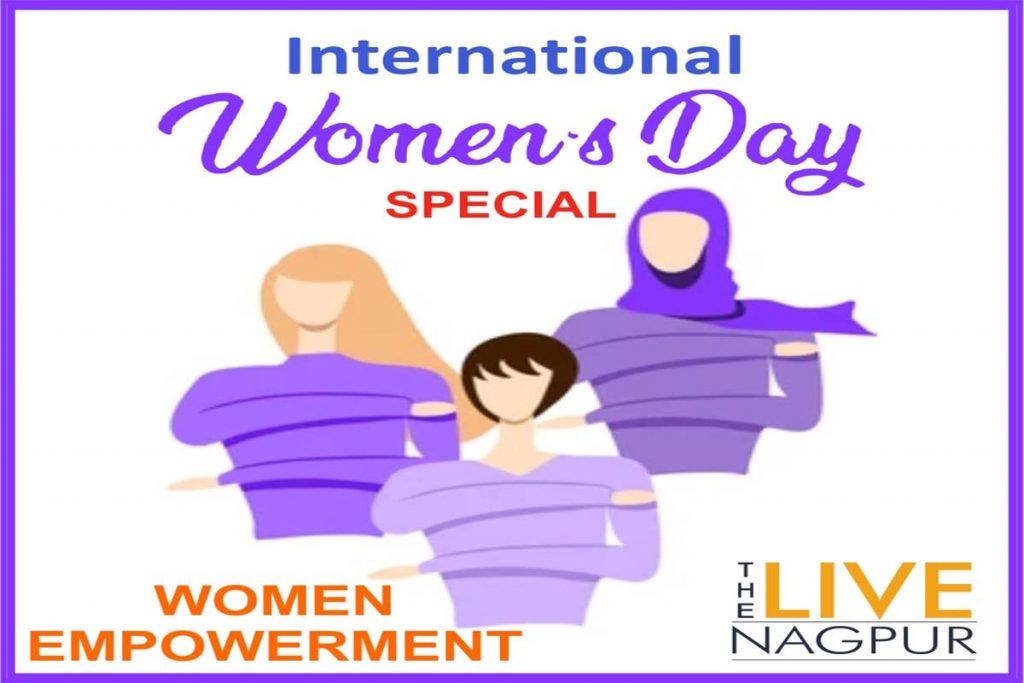 She has done Doctor Program in Clinical Research; Doctor of philosophy ( Effect of Namokar Mantra Chanting on Reducing Arthritis, Muscular Diseases, obesity, Skin Problem & Improve Hair Growth; DNYS, PG (Y&N) the U.S.A; Diploma in Cosmetology; Diploma in Trichology; Consultant Skin Surgery & Hair Transplantation; International training in laser treatment; Complete training in Cheryl's Cosmeceuticals (Dr. Askar Parara); Special Certified Course in tender skin Mumbai; Special certified course in Schwarzkopf; Special certificate e stack body scanning machine by Dr.Gene Nelson & Dr. Gileeum Pignet from Russia.; International training Hongkong, China, Australia, Paris, Russia, New Zealand, Monaco, France.
She started her first clinic on April 6, 2000, at Pothi Galli, Gandhibagh area. Patients from all over Vidarbha started coming to the clinic. Though patients increased, she never deviates from the path of up-gradation and always added the latest technology to provide better services to patients.

"I made a point to attend an international and national workshop or do some additional course in a year, before lockdown," She proudly said.

 In the year 2008, Dr. Richa upgraded her clinic to a three–story building from 800 square feet to 6000 square feet, with all the latest advanced machines and laser treatment facility. "I realised that there is a need to encourage and empower women. So started Unique Academy in the year 2012," said Dr. Richa. She has also tie-up with the Government of India for various skill courses and has taught 1500 students free under Pradhan Mantri Koushalya Vikas Yojna free. Dr. Jain. who is also a Board Member of Beauty Sector Skill Council, Government of India has taught 5000 students out of which 900 students are employed and some of them are giving employment to others also.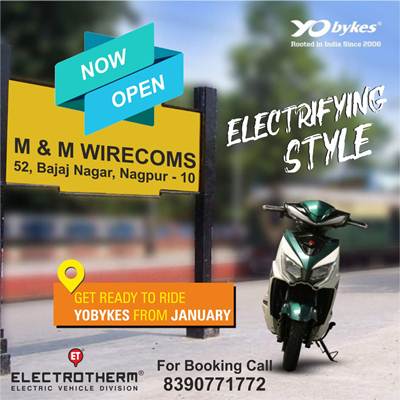 She has engaged in a wide –range of social activities which includes 14,000 free body check-ups by the USA's Esteck Body Scanning machine.
Ridding on the ladder of success she further opened big clinic on December 2, 2020 at Telephone Exchange, Central Avenue, 'Unique Health and Beauty Mall'.

The list of her achievements is long with 18 national and 5 international awards. The prominent achievements include the Times of India Power Women Award 2020; Surya Gaurav National Purskar 2020; India's best doctor Award 2018-19 most trusted Cosmetologist & Trichologist in Maharashtra.

Kothari Ahinsa award 2017 Gunvant Vyaktitva Award; Icon of Vidharbh 2018( Lokmat group); International health award 2017 best laser & skin hair clinic in Maharashtra, Best slimming centre in Nagpur Award 2011,2012,2013,2014&2015; Big brand award 27 august 2011, Diamond health award 2010; Bharat Gaurav Puraskar 2011; Rashtriya Udyog Ratna Award 2011; Indira Gandhi Priyadarshani award 2011; International millennium award 2012; Nomination Sakhi Gaurav award 2012(Lokmat Sakhi munch); Best Laser Clinic in Maharashtra; International Health Award 2012-13, 2013-14 & 2014-15, Vidharbh Bhushan Award 2013; Best Skin & Laser Clinic Award 2013,2014 & 2015; Super Quality Crown award; Best Naturopathy Doctor Award 2013, Nomination Samajseva women Bhaskar award (Dainik Bhaskar); Women pride award (JCI zone), Indian leadership award for health care excellence 2012, Selection by Navbharat group Brain Behind Brand.; Navbharat National Health Award 2019 by hand National Health Minister; Samaj Seva Yogi Manohar Navratna award 2012(sunrise peace mission); Jain Mahila Award; International Award: Asia Achiever 2015; My FM 2018 Best Cosmetologist & Trichologist Award, Women Achiever Awards 2019 Jana Bhai Manmoda Bhau Udeshi Sanstha; Outstanding contribution Awards JCI Nagpur 2016/2017; Lion outstanding contribution Awards 201.

At present she is Maharashtra Vice President of Jain Minority Federation; National Vice President Shree Digamber Jain Mahasamiti; National Working President Pulak Manch Pariwar; President JCRT JCI Nagpur 2015; Trustee at Tarun Sagar Welfare trust Nagpur; President at Adarsh Mahila Mandal, Nagpur; Sanrakshak at Vidharbh Jain News Paper Nagpur; Treasurer at Pulak Jain Chetna Munch, Nagpur; Member of Jain Seva Mandal Nagpur, Member of Saheli Mandal, Nagpur; Member of Vidharbh Sewa Samiti; President Sayam Swarn Mahotsav 2017; Governing Board Member of B&WSSC; CEA Member of AIHBA INDIA; Member of Lions Club South Nagpur; Women's Achiever Award 2019.
  The proud mother of Khushi, Tanishka, and Rishab Jain, she has immensely contributed to society. She had been instrumental in organising the Women's Achiever's Award for the last 8 years. However, the programme is stopped due to a pandemic. With her mantra of growing along with others and give back to society Dr. Richa Jain, at present holds an experience of 21 years, she has treated 25,000 patients and has giving free health treatment to 20,000 people under Pulak Sagar Health Care Centre. Her 150 episodes released on UCN network and proudly  has her own Unique Health and Beauty Mall, at Telephone Exchange, Central Avenue, Rahate Colony, and Sitabuldi.