Nagpur girl Indrakshi Basu won the 'Best Rising International Glam Model' award at the International Glam Icon Awards 2021 which was held at Mumbai recently.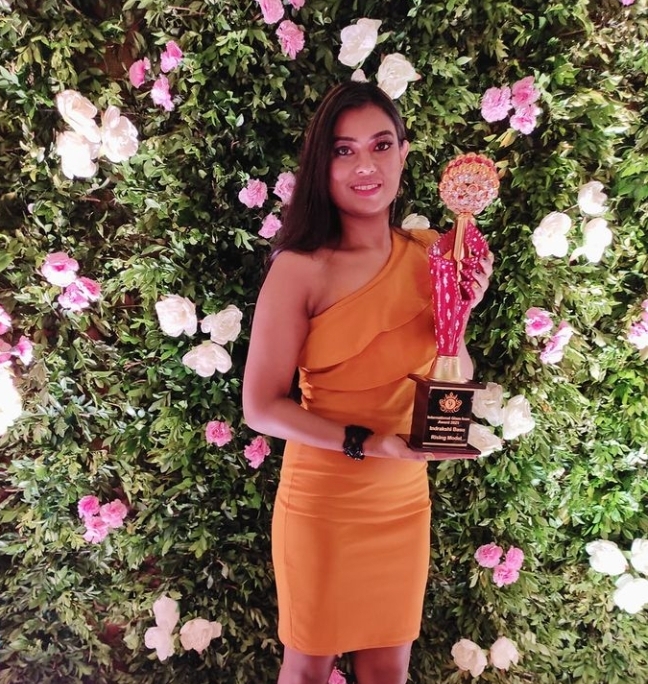 Famous Bollywood actor Raza Murad presented the award to Indrakshi at Club Emrald, Mumbai.
According to a release, Indrakshi is the first girl from Nagpur to win the prestigious award.
A software engineer by profession, Indrakshi graduated in Computer Science and did her engineering from Government College of Engineering.
Indrakshi has already done numerous shoots and has received many national and international awards in sports and dance.
In future Indrakshi is planning to opt for new opportunities and is looking forward to win more pageants, designer shoots, brand shoots, ads etc.
Indrakshi expressed her gratitude to Sunita Bhagat, Dr Neelam Paradia, the organisers
and her mentor Dr Vartika Patil.