With her COVID positive report a few days ago, Janhvi Kapoor frightened her followers. After recovering from the infection, the actress is currently enjoying her holiday. She went on a trip with a group of friends and posted images on Instagram to announce the news.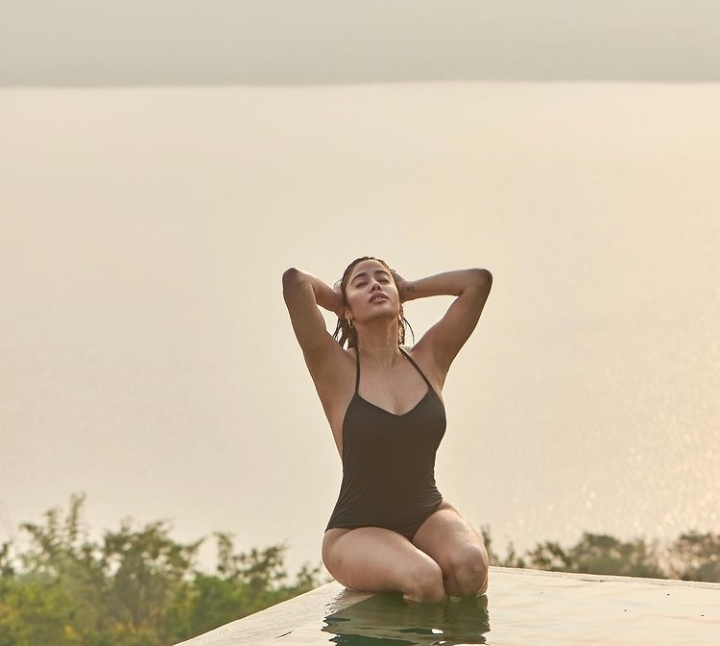 In another photo, the 'Roohi' actress is seen wearing a black monokini and posing on the edge of the pool. She was also spotted sunbathing with her best pal Tanisha Santoshi in several additional photos. The gang was also seen enjoying some delectable cuisine, as seen by a photo of a large table laden with noodles, spaghetti, salad, and other delicacies.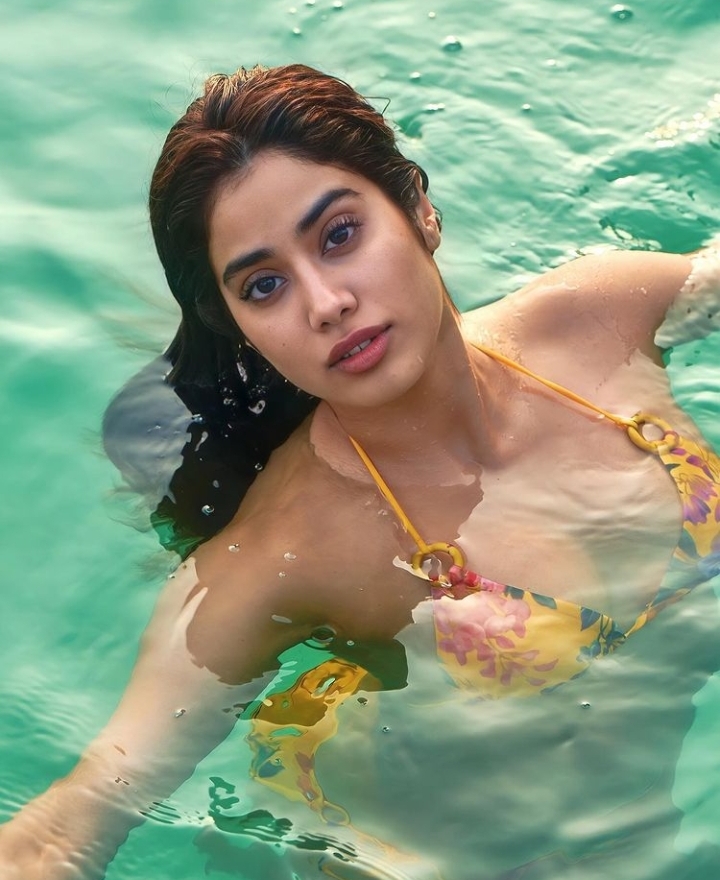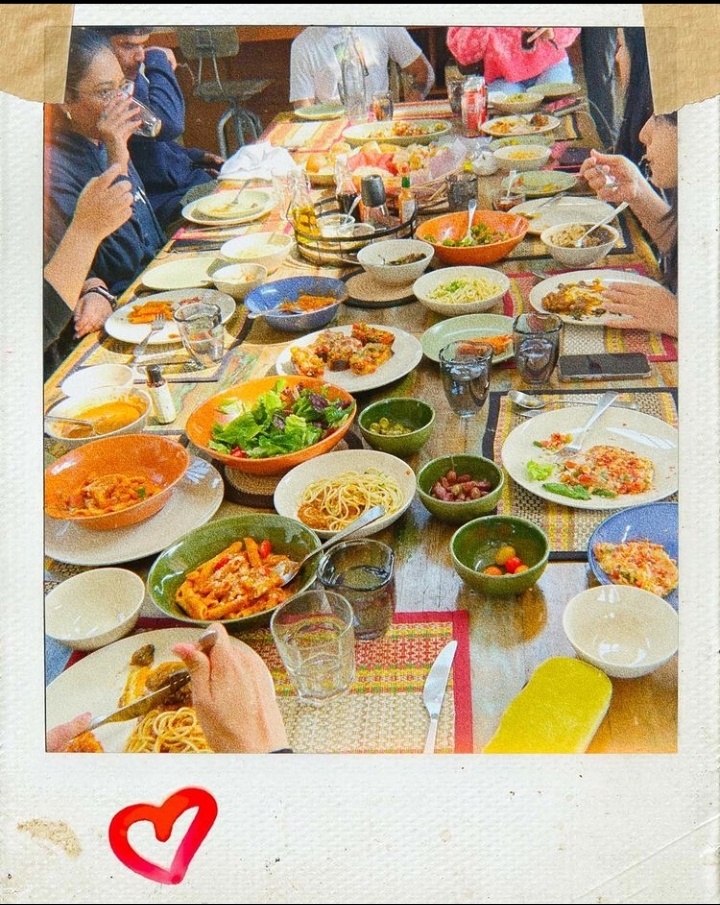 "Eudaimonia," she said in the caption beside the candid photos (Greek word for a state of happiness). She had just presented everyone to steamy pool photos with Janhvi donning a yellow bikini the day before. "Arcadia – making my way back to ya," she captioned the photo.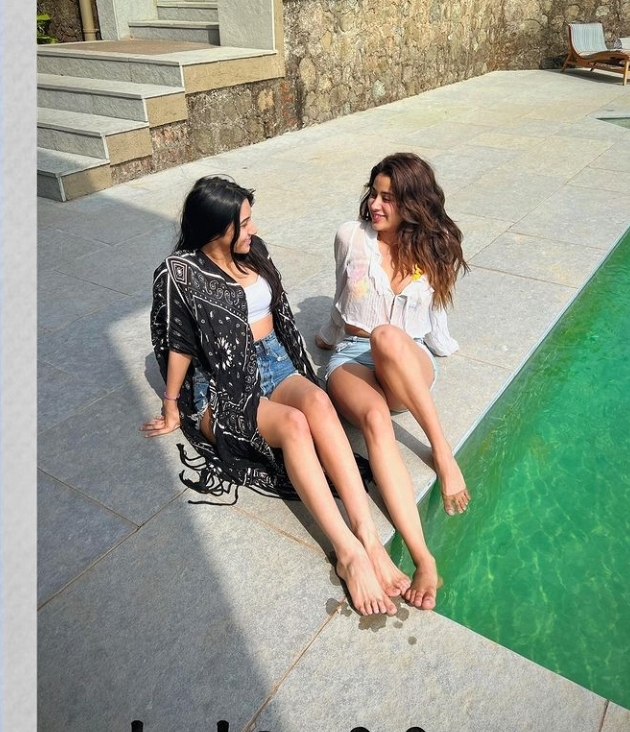 Janhvi had previously written a statement in which she updated her fans on her and Khushi's health. The two sisters have ultimately tested negative after completing house isolation. "Hello there, people! So, on January 3rd, my sister and I both tested positive for COVID-19. We have both tested negative after completing the BMC-mandated days of home isolation. The first two days were difficult, but after that, each day became easier "she penned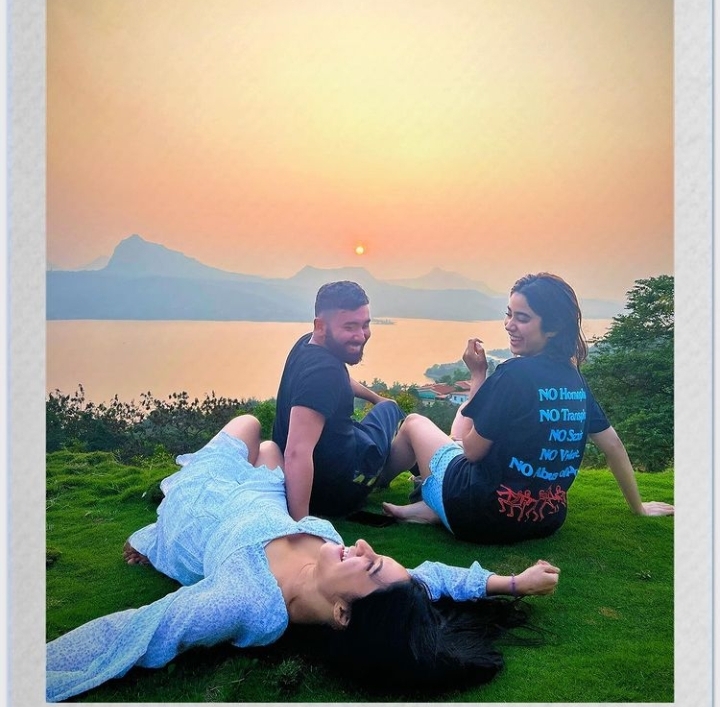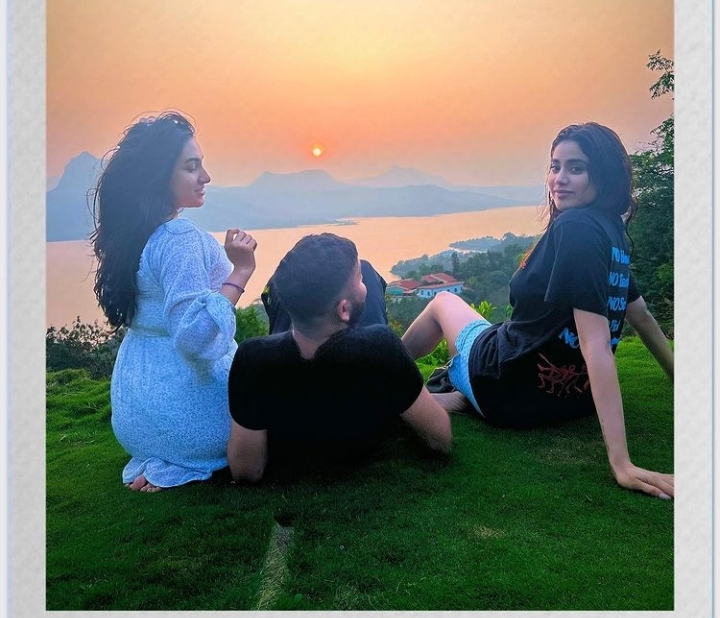 Janhvi also asked everyone to look after themselves properly. "The only way to avoid contracting the illness is to wear a mask and get vaccinated. Take care of yourselves, everyone "she continued.