The Special Assembly was conducted at Delhi Public School, MIHAN on 18th February, 2022. Our children from Grade III to VIII presented an inspiring assembly to mark the auspicious occasion of "Shivaji Jayanti".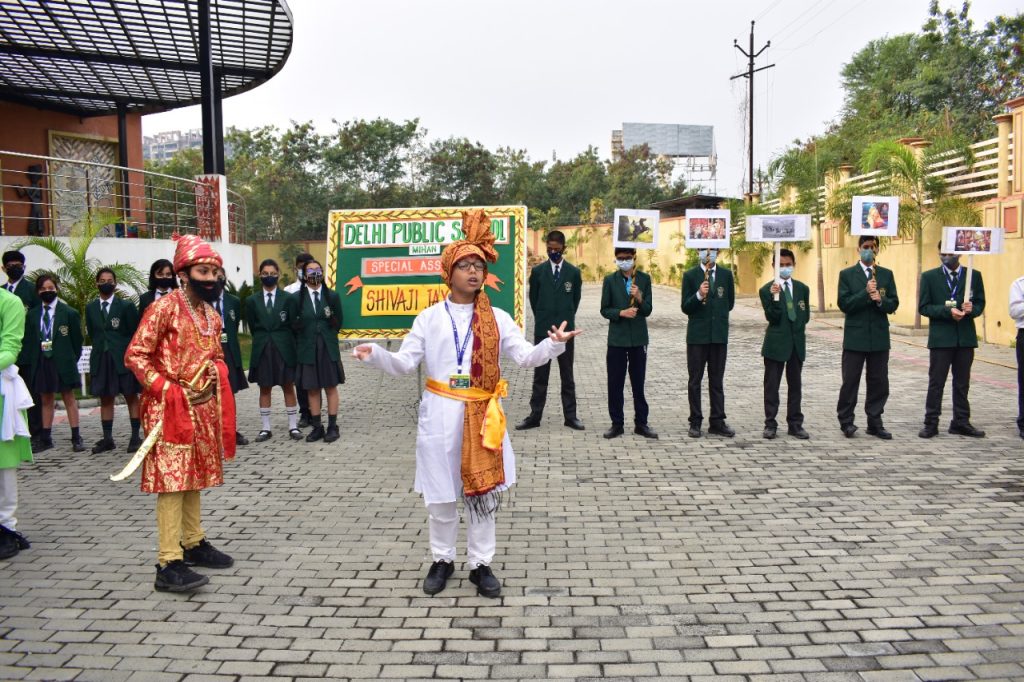 The students explained the importance of the day through a wonderful Shivaji Maharaj Powada, which means to glorify– 'Maharjanchi Kirti Befam-Afzal Khan Vadh' composed by Mahatma Jyotirao Phule was wonderfully showcased by the students that narrated anecdotes from the life of the great Maratha leader.
Indeed, it was a great assembly to apprise the students.