The annual fire drill competition was held in the premises of Nagpur Municipal Corporation on Saturday from 8 am to 11 am. The competition was conducted this year after a gap of two years owing to coronavirus pandemic.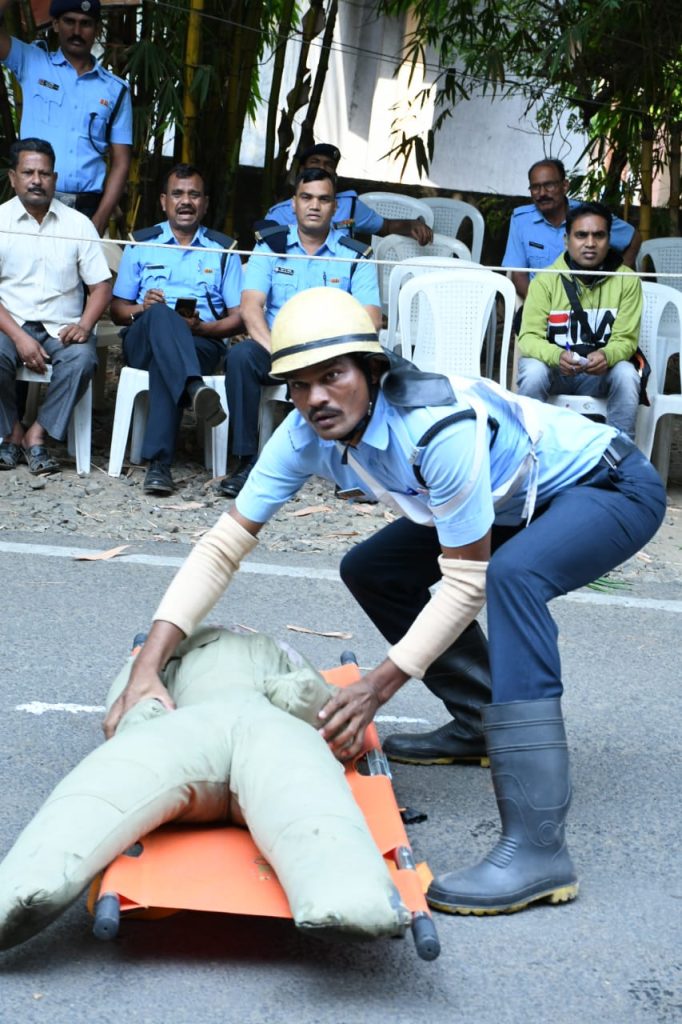 Nine teams from nine fire stations participated in the drill while each team consisted of six members. In the team event, the firemen were supposed to dismount the ladder from fire tender, pitching of ladder, laying of two hose lines, starting of pump and targeting water jet, simultaneously one fireman to climb the ladder, pulling the rolled hose by the help of rope on top of the ladder, one fireman to drag the dummy casualty to the stretcher etc.
Trimurti Nagar Fire Station stood at the first position by completing the act in 1 min 10 sec while Lakadganj Fire Station bagged second position with 1 min 11 sec. Sakkardara Fire Station was at the third position with 1 min 12 sec time. Standings in the individual ladder drill : First position – Baban Jadhav (26 sec), Second position – Suresh Atram and Raju Pawar (29 sec) and the Third position- Praveen Giri (30 sec). A total of 30 fire personnel participated in the individual ladder drill event. Lot of enthusiasm was seen among the fire staff.
Chief Fire Officer Rajendra Uchake, Deputy Chief Fire Officer B P Chandankhede, Station Officer Tushar B Arahate, Sunil Dokre, Rajendra Dube, Bhagwan Wagh and others were present during the drill competition. Retd Fire Officer D G Nimbalkar and retd Instructor from National Fire Service College Mohan Guddhe and Katre were the judges for this competition. Prize distribution function will be held on April 14 on the occasion of National Fire Service Day.