A major leakage has been detected at Prajapati square on the Bhandewadi feeder line on Tuesday afternoon. NMC-OCW acted swiftly upon getting the information and began the leakage repairing work.
The exact cause of leakage is yet to be asserted. Nagpur Municipal Corporation  and Orange City Water have planned to take emergency 12-hours shutdown from 10 pm to 10 am to plug the major leakage and stop potable water from going to waste.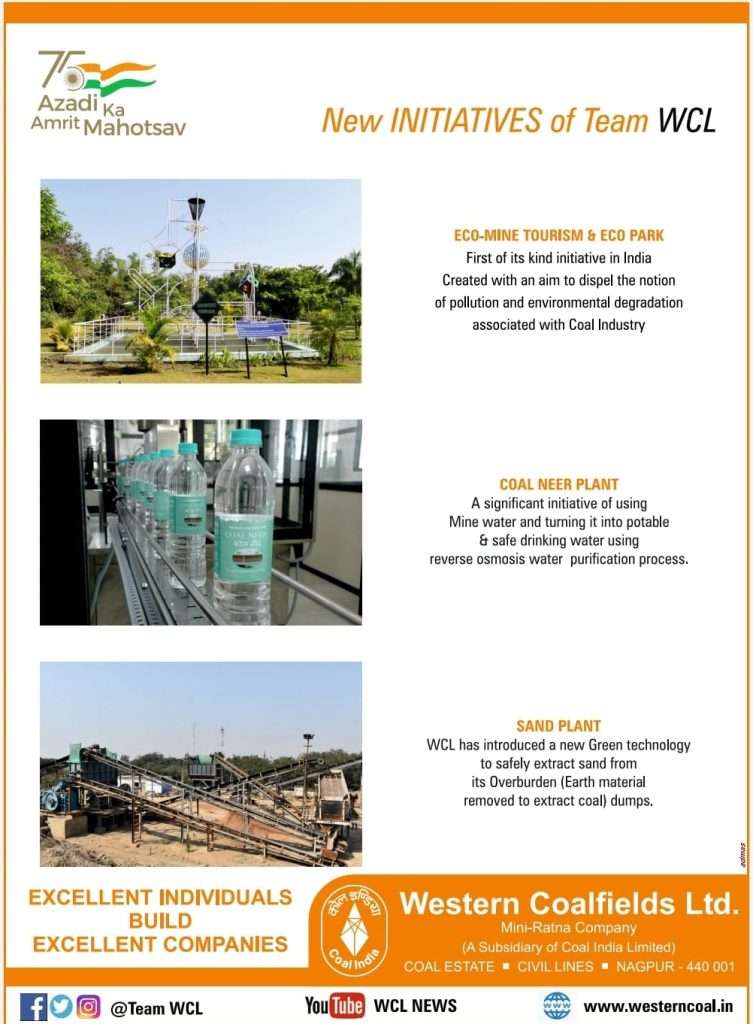 Following emergency shutdown areas to remain affected are :
Bhandewadi ESR: Raj nagar, Prince society, Shrawan Nagar, Khandwani town, Vaishnodevi nagar, Vishva shanti layout, Mata Nagar, Dharti mata nagar, Pawanshakti nagar (part),Himanshu layout
Antuji nagar, Abumiya Nagar,Tulsi Nagar, New Pawan Shakti Nagar, Mayar nagar,milan nagar,manavshakti nagar,Sahil nagar,sarju town ,himanshu layout
Subhan Nagar: Subhan nagar (part),Mangaldeep colony,netaji nagar,sai nagar,gauri nagar,chandra nagar,juni pardi,Vijay nagar,kalmana market,shikshak colony part.
Gulmohar nagar,shikshak colony,laxmi nagar,pushpak society,new hanuman nagar,vidharba bhoomi society,katre society,bhagat nagar,vikas anand society,bharat nagar,nivrutti nagar,Abha colony,Naseman society,ghasidas nagar,talmale layout,om nagar,durga nagar,subhan nagar,janta society.
PARDI-1 ESR: Mahajanpura , koshtipura , matangpuran , sarai mohalla , ajanand mandir parisar, udiya mohalla, Dawalwadi, hanuman nagar, sadguru nagar , thaukarwadi,vinoba bhave nagar ,gondpura and Vinobha Bhawe nagar.(Ambe nagar)Girija nagar 1& 2, Ambe nagar,Dhanlaxmi soc, .Rambhumi soc 1 &2, Suvikas Society, Vyankatesh Society, Rani sati Society, Ekta Nagar, Durga Nagar 1 & 2, Vinoba bhawe Nagar, Shende Lay-out,swagat Nagar, Bhole Nagar, Bansi nagar.
PARDI II ESR: Ashok Nagar slum, Talpura,Gandhikuti Nagar, Ghatate nagar, Shiv nagar 1 & 2, Ram mandir Parisar, Abha Nagar, Navin Nagar, Shyam nagar.
Balaji Nagar, Ganesh Mandir Parisar, Ghatate Nagar, Gangabag, Renuka Nagar, Suvikas Society, Kajal Bar,Bhawani nagar, Adhura Puliya,Punapur Village, Bharatwada Village, Karare Nagar, Om sai Ram Society, Bholeshwar Society, Bhagwan Wath Society, Maratha Chowk, Sharda Nagar.
Citizens also take note that during and after 12 hours emergency shutdown,  Water supply through Tankers will also be not possible in the affected areas.
NMC & OCW has appealed citizens from above-mentioned affected areas to co-operate and store sufficient water for their use in advance.