Traditional day was celebrated at Dr. Ambedkar Institue of Management Studies & Research on 30th Jan 2023 with huge enthusiasm and the essence of India as the first day of DAIMSR's annual fest AASMAN in the presence of respected Dr. Monika Jain, Head BCCA , Dr. Sarang Javkhedkar,Head MCM & Dr. Saket Bansod , Head BBA and faculty members.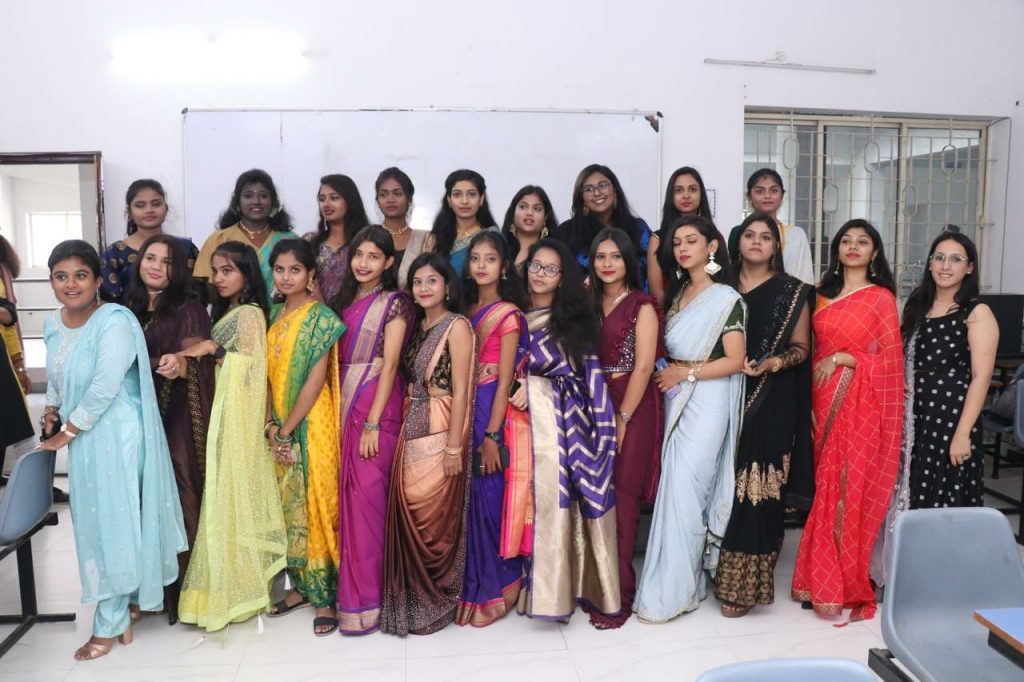 Students dressed up in different attires and represented culture of our country viz.. Bengali, Maratha, Peshwa, Gujrati , Punjabi , Bhori , Kashmiri , South Indian , Rajputana.
Students were judged on criteria Attire, Attitude & Props.Judges of the day were by Dr. Monika Jain and Dr. Pritichhaya Tamboli for BCCA , Dr. Raghvendra Mishra and Dr. Ruchi Chaudhary for BBA , Prof. Shital Kene & Prof. Prashant Dupare for MCM.The event was a big success with the help of the organising team and after two years of pandemic students finally became a part of the annual festival .Dr. Nirzar Kulkarni , Associate Director appreciated the spirit of students.