Since its inception from a very small beginning with working on philanthropical issues, Mehmuda Shikshan & Mahila Gramin Vikas Bahuddeshiya Sanstha has today made significant inroads in the fields of education, strengthening human capabilities and building institutions of self-governance especially for the minority and downtrodden community.
This work has enabled it to gain a deeper and more understanding knowledge of both the complex nature of the systems it is engaging with and what it takes to engender change within them. In order to develop a strong, self-dependent and educated nation strategy are being carried out by the Sanstha to develop its core activities into imparting professional and technical education to the youths of the country especially the minority and the downtrodden.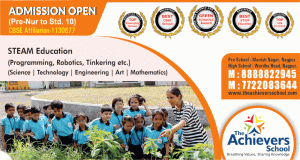 Mehmuda Shikshan & Mahila Gramin Vikas Bahuuddeshiya Sanstha is committed to the socio-economic and political development of the rural poor with a special focus on Women/ SCT/ST & Minorities of Maharashtra.
Central India Group of Institutions Nursing, Pharmacy College & Nursing College has been converted into Quarantine Center converted into a 500-bed quarantine center in at Nagpur -Lonara near Godhani Rly Campus is spread over 20 Acre square foot area and can accommodate 500 beds for quarantine of suspected cases in a phase-wise manner.
The quarantine center will be equipped with basic facilities such as Food, water supply, beds, clean toilets, mosquito nets, electricity, sanitizers, hand wash and soaps with Trained and skilled Trainer under healthcare Sector Under Deen Dayal Grameen Kaushalya Yojana (DDU-GKY) batches of healthcare Sector – General Duty Assistants will also Assist in various activities.