Nagpur Municipal Corporation machinery is geared up and is carrying out extensive search for Corona virus infected persons. Testing camps at various places were conducted and many premises, including private buildings, small localities, business premises, educational institutions, where five or more persons were found COVID 19 positive, were sealed.
In an effort to control the spread of the pandemic NMC authorities also visited marriage halls and imposed fines on 92, mostly for not maintaining social distance and not using mask.
The health check-up camps were conducted under the guidance of Health Officer Dr Sanjay Chilkar and Zonal health officers Dr Shubham Naidu, Dr Sahil Ansari, Dr Monali Kayarkar and Dr Ashish Harne. The Contact Tracing is in full swing. With these testing camps, the number may appear higher, but exact prevalence of the viral infection can be estimated.
The visits or raids at various premises have increased, because the state government has allowed involvement of police force too in process. The tests have resulted in detecting Corona positive persons in prominent places, that include Dr Ambedkar College, Deekshabhoomi and State Bank of India, Head Office on Kingsway. Their premises have been sealed.
Surprisingly Satranjipura, Ashi Nagar and Gandhibag zones, which were under scanner earlier have remained free from the infection now.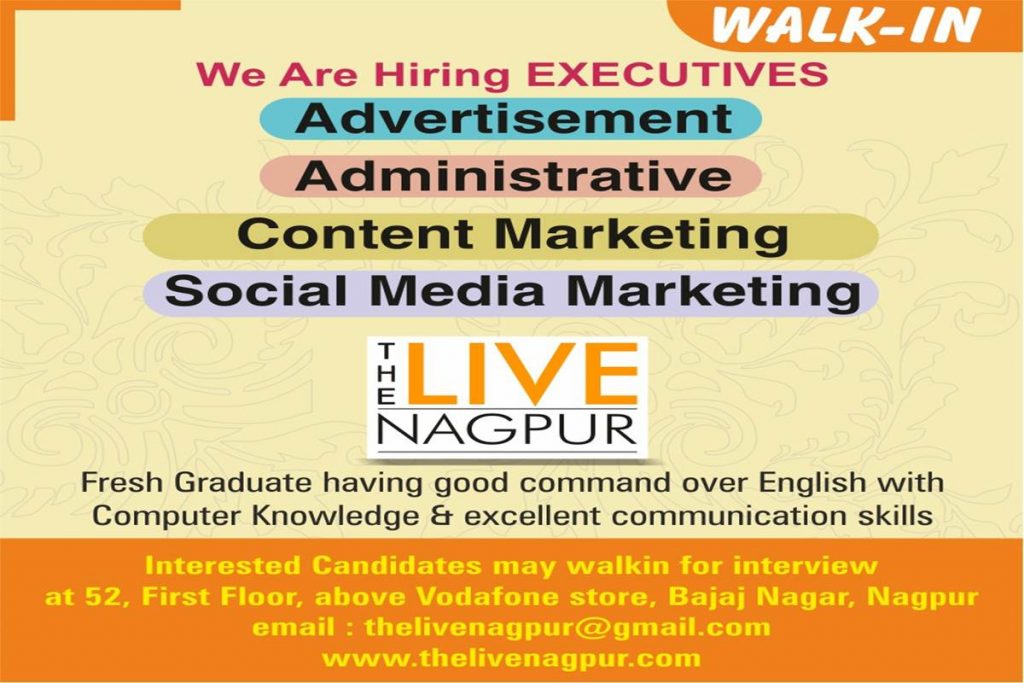 Laxminagar Zone No.1
Indraprasth Layout, Swalambinagar Nagar
Pizza Hurt, Bajaj Nagar
Pioneer Tulip, Jaitala
Ankur Apartment, Jaiprakash Nagar
Laxmi Keshav Apartment, RTPS Road, Laxminagar
Tatya Tope Nagar (Anand Nagar)
Plot No. 44 Rajiv Nagar
Plot No. 1, Shreyas Sai Apartment Saursavti Vihar
Tirupati Co. Op. Bank, Bajaj Nagar
Dr. Baba Saheb Ambedkar College, Dikshabhommi
Sanchayni Prestige Apartment, Punam Vihar
Dharampeth Zone No.2
Pandhrabodi
Plot No. 5, Sai Mangal Apartment, Giri Peth
Plot No. 75, Park Que Building Farmland, Ramdaspeth
Hanuman Nagar Zone No. 3
Plot No. 88, Ladikar Layout
Plot No. 25, Govind Prabhu Nagar, Rajapeth
Dhantoli Zone No. 4
Tata Capital Height, Tower 4
Arihant Apartment
Nehru Nagar Zone No. 5
Swami Narayan Enclave Sadashiv Nagar Wathoda
Lakhadganj Zone No. 8
Nevedyam Istoriya Mangal Karyalaya, Kalmna Road
Mangalwari Zone No. 10
Flat No. 305, Gopala Apartment, Clark Town, Mecosabag
State Bank of India, Kings way Road, Near Railway Station Road