In these tough times when we are all worried about the health of our family members and that of ourselves, the Solid Waste Management team of the health department, along with other frontline workers, is working day and night for a safer environment.
As a part of its Corporate Social Responsibility activity, on the occasion of 'World Health Day', Wockhardt Hospitals Nagpur has distributed necessary PPEs to the frontline workers. Dr. Vaibhav Agrawal, Consultant, Internal Medicine and Critical Care, Wockhardt Hospital, Nagpur interacted with the staff on how to protect themselves while at work and keeping themselves and their family 'Corona free'.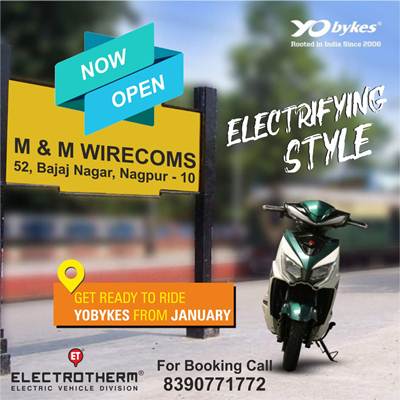 The event was also attended by senior NMC officers- Dr. Pradeep Dasarwar, Deputy Commissioner, Dr. Gajendra Mahhale, Veterinary Doctor and Mr. Rohidas Rathore, Divisional Health Officer. They appreciated the initiative and conveyed their best regards to team Wockhardt.
"While working in conditions like this, it is important that someone takes the responsibility and educates them about safety measures to be followed. The work they are doing is worth admiring and highly commendable", said Dr. Vaibhav Agrawal, Consultant, Internal Medicine and Critical Care Wockhardt Hospital, Nagpur. "Being vigilant towards taking proper precautions are not just necessary for the team but also for their family members, to whom they go back after work", he added.
"We really respect the contribution this section of Health Department has made during this pandemic in keeping environment safe. As a token of our admiration we have distributed basic PPEs to them so that they can keep themselves safe. We have also tried to educate them about what steps they can take to safeguard them from getting infected while working in vulnerable conditions", said Abhinandan Dastenavar, Centre Head, Wockhardt Hospitals, Nagpur.