Creativity has no limitations. The creativity gets a boost, when any satirical issue is concerned. This was evident when several memes following the report of locating a crocodile in a nullah.
The Live Nagpur presents some of interesting memes for its readers.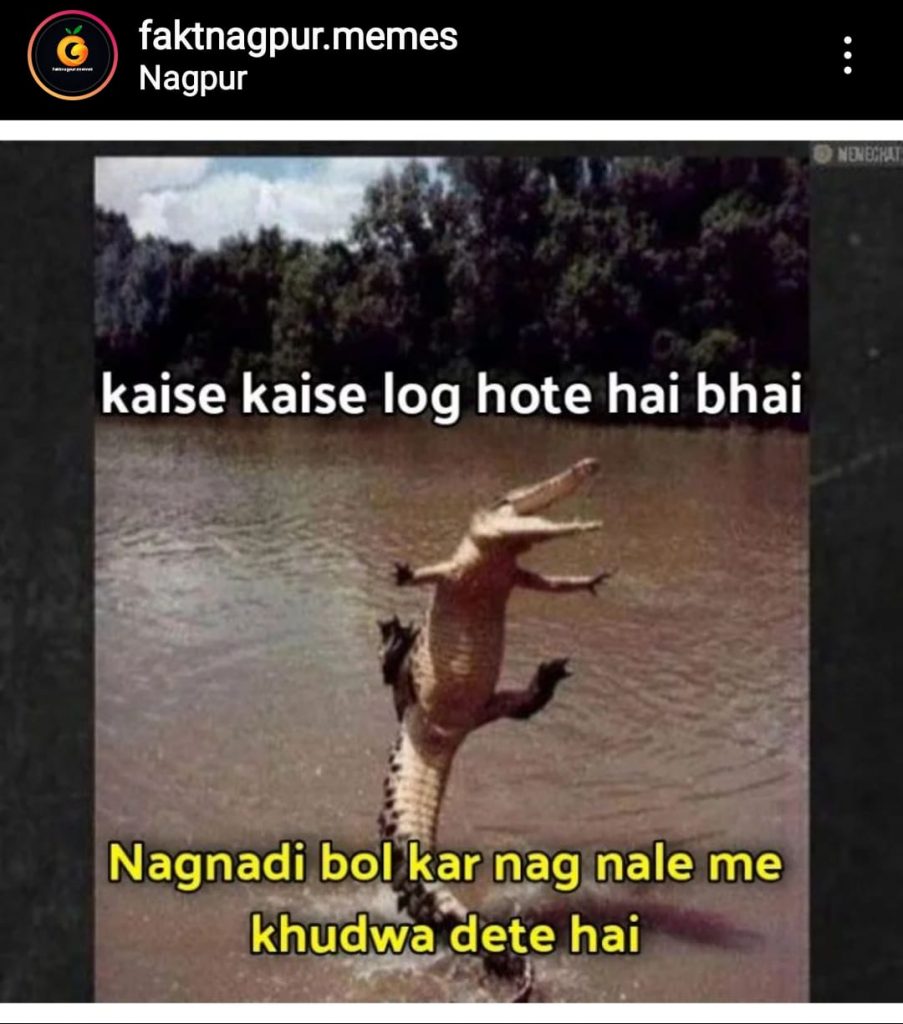 This was the second incident reported in Nagpur of the presence of wild animal. Earlier a leopard was spotted in a locality near IT Park, Nagpur on May 28 this year.
Here is how Nagpurains responded to the news through their witty and funny memes-