In a unique event of its own kind held at AIIMS Nagpur, under the Patronship of Director & CEO of AIIMS, Nagpur, Major General Vibha Dutta, SM, indigenously designed teaching models on respiratory physiology were handed over to the Department of Physiology by SATEJ. The company SATEJ with a motto of KOB. 'Know, Operate and Build', is lead by Dr Satish Deopujari with a team of brains from various fields having passion for developing models and apps to enhance medical teaching and learning.
The occasion was graced by Padmashri Dr Vikas Mahatme, Dr Pramod Padole, Director VNIT, Dr Ravindra Sarnaik, consultant pulmonologist and Professor Hemant Diddee. Dr Vivek Saoji Vice- Chancellor, KLE Belgaum and Dr K K Deepak, Professor and Head, Physiology AIIMS Delhi joined the ceremony virtually. Padamshri Dr Vikas Mahatme addressing the gathering of medical faculty and students emphasized that Teaching- Learning should be learning centric and not teaching centric. He said unlearning old and learning to learn new is very important for adaptation and survival.
He underscored the importance of 'Wet labs' to learn clinical skills before operating on patients. Dr Mahatme appreciated SATEJ for developing the teaching models supporting the drive of 'Atam Nirbhar Bharat'. Dr K K Deepak presented on 'Teaching Physiology using simulations', where he spoke on the blood pressure and circulation models developed by them and useful to study the effects of gravity, microgravity and other medical conditions on hemodynamics.
He also emphasized the need for bringing medicine, biomedical engineering and technology together for developing economical indigenous simulation models, as Simulation Labs have been made mandatory in all medical colleges by NMC in the process of overhauling medical education. Dr Sarnaik shared his knowledge on deranged lung physiology in COVID, causes of 'Happy Hypoxia' and the physiological concepts of prone positioning in ARDS. In an enlightening talk on 'Integration of Technology and Medicine' Dr Pramod Padole, recipient of many prestigious awards shared his journey in uniting biomedical engineering and medicine along with his large team of doctors and engineers.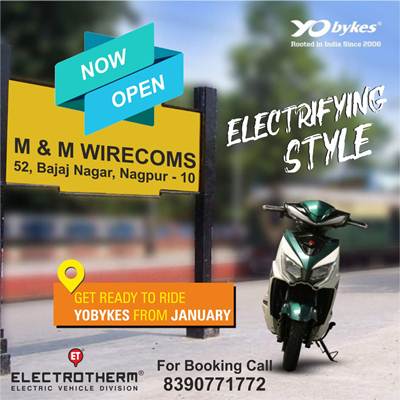 They have created mathematical models of lumbar spondylolisthesis and renal artery stenosis to study their effects and for fine tuning the surgical interventions. His team is working on 3D printed silicon models to generate best AV fistula for haemodialysis. Dr Vivek Saoji who is also an onco-surgeon, in his speech on 'Health Professions Education' said, that in the era of ever expanding science and technology at rocket speed it is a challenge and serious need of the hour to redesign the medical education for maintaining the relevance of the medical teachers of yesteryears teaching medical students of today.
COVID pandemic has hastened the inevitable blending of classroom teaching, simulation and clinical teaching by use of technology. Dr Saoji congratulated AIIMS Nagpur for accepting the out of the box innovations of Dr Deopujari and for their readiness to incorporate such new methods of teaching and learning in the curriculum. Dr Satish Deopujari a renowned Paediatrician, researcher and innovator handed over his Teaching Models to Dr Mrunal Phatak, Professor and Head of Physiology, AIIMS Nagpur.
He called upon the students to come forward and join hands with his team to K.O.B. on more such simulators and promised them monetary support for the same. His message to all was to overcome the fear of being judged and continue to experiment and express the scientific ideas for being successful. The program was concluded by Dr Mrunal Phatak expressing her gratitude and thanks and with a promise and assurance to nurture the endeavours of Dr Deopujari.
She said that the Department will carry this work forward by developing simulators in other branches of Physiology and medical science to make teaching-learning more interesting and efficacious. The program was successfully convened by Dr Vinu Vij, Associate Professor Department of Physiology.